We work with over 8,000 vehicle retailers, manufacturers, and finance partners across the UK and Europe.
What do we do?
We make buying and selling a vehicle easier for everyone.
We connect all the complex pieces of vehicle sales into a single, user-friendly experience that helps consumers get the vehicles they want while keeping retailers and finance lenders in control at every step of the sales process.
Our Connected Retailing Platform has delivered over £2.1 billion in vehicle sales for our retail partners.
Our Solutions
An advanced digital platform delivering engaging experiences for your customers
Place your business at the centre of the vehicle buying journey with a powerful suite of tools designed to connect buyers to retailers and lenders. Our product range offers an out-of-the box end-to-end sales platform that works online and in the showroom.
Retail Solutions
Flexible Retail Solutions
Deliver a bespoke and unbroken car buying experience for every buyer no matter how they want to buy.
Increase your finance penetration and overall sales by allowing shoppers to buy at a time that suits them
Offer tailored finance solutions, personalised quotes, finance eligibility checking and finance applications to online and showroom customers
Solutions that work with your existing website and panel of lenders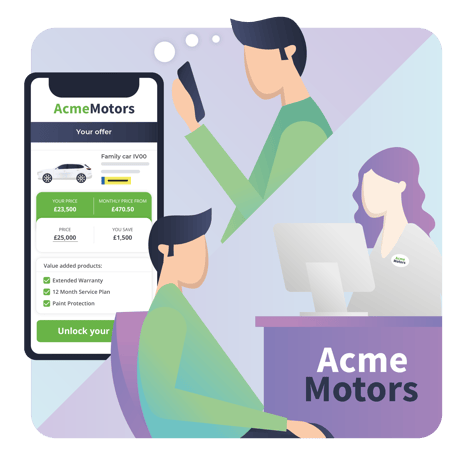 Lender Solutions
Integrated Lender Solutions
Put finance at the heart of the buying journey online and in the showroom.
Give consumers the confidence to apply for finance with pre-qualification tools built to lender-specific requirements
Lender decisions communicated to retailers in real-time
Support your retail network with online retailing tools, putting your brand and products in front of buyers earlier in the buying journey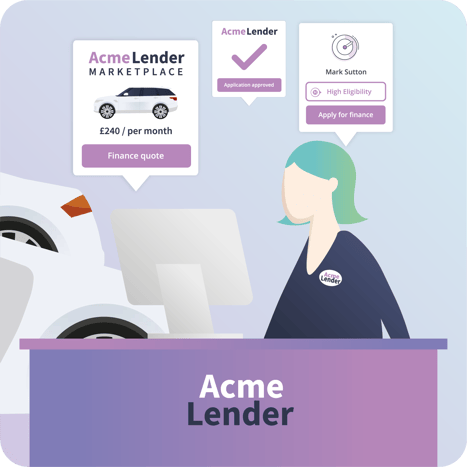 OEM Solutions
Innovative OEM Solutions
Power your digital strategies with dynamic omni-channel solutions from iVendi.
Solutions built for your specific requirements, helping you deliver your digital strategy
Deliver better customer outcomes with insight on consumer activity, conversion rates, product suitability, accuracy metrics, and more
Generate high-quality finance leads to your retail network through powerful e-commerce tools fully connected to your finance point of sale system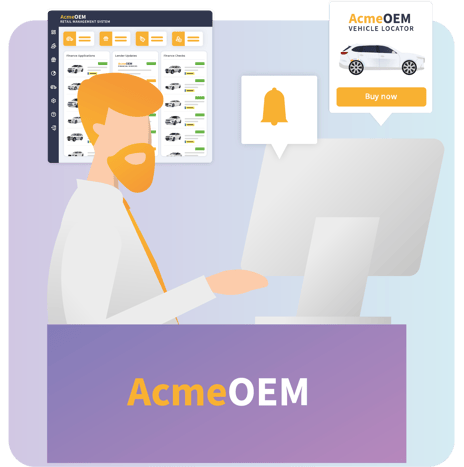 Enterprise Solutions
Bespoke Enterprise Solutions
End-to-end vehicle retailing technology built to meet your specific business needs.
Enable effective e-commerce through solutions that connect online and showroom sales processes
Deliver more intelligent results for customers and retailers
Self-service tools empower consumers to make informed financial decisions with confidence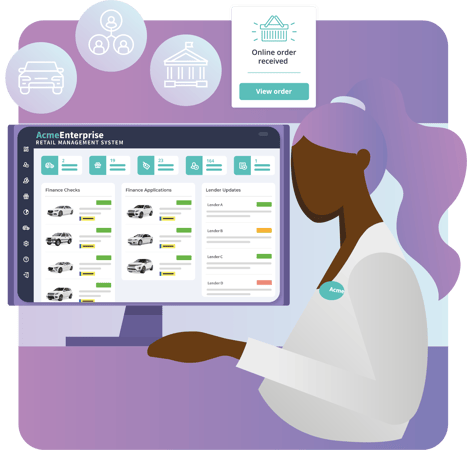 £2.1 Billion Vehicle Sales
The iVendi platform helped our retail partners make over £2.1 billion in vehicle sales.
£34 Million VAPs Sold
We've helped retailers sell over £34 million of value-added products including dealer guarantees, warranties, paint protection and much more.
18 Billion Online Finance Quotes
Over 18 billion online finance quotes were generated through the iVendi platform for more than 60 financial lenders.
Awards & Accreditations
We're highly rated by our customers and our employees
Our platform has won loads of awards, and we're also recognised as one of the best places to work in the UK!
We think our products are pretty great! But don't just take our word for it...hear what our customers have to say.
Our Latest Customer Success Story
R&W Motor Company
R&W is one of the UK's leading independent Land Rover dealerships, and stocks luxury brands including Porsche, Mercedes, Jaguar, and even Rolls Royce.
With over 30 years in the industry, they now operate a digitally centred service and have incorporated iVendi TRANSACT into their processes.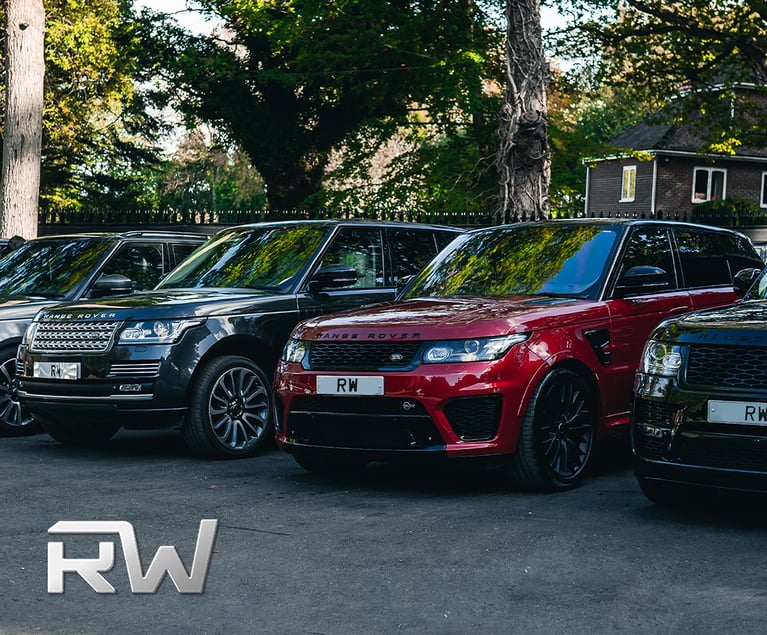 Schedule a Demo
See our platform in action and let us show you how our tech can deliver your objectives.
More from iVendi
Discover more about iVendi security & compliance, read our white papers and browse our knowledge base.