Multi-award-winning vehicle retailing
An advanced digital platform that delivers engaging experiences to both online and showroom customers is essential for modern vehicle retailers to meet customer expectations and stay ahead of the competition.


iVendi's product range delivers an out-of-the-box end-to-end sales platform that works on your website and in your showroom, providing all the tools you need to sell vehicles to all your buyers, no matter how they want to buy.


Whether you take the full connected retailing package, or incorporate our widgets on your existing website, we have the right solution to help you reach your business goals.
Online Solutions
Online Solutions
Lead generation is vital to vehicle retailing
Build customer-centric online journeys that incorporate the power of smart search with the sophistication of conversion tools designed to generate high-quality leads from consumers who are ready to buy.
Showroom Solutions
Showroom Solutions
The first step toward digital transformation
Reach your customers no matter where they are with an innovative deal management system that connects your showroom to your online sales. Whether your customers want to shop online, in your showroom, or a mix of both, our showroom solutions make sure you never miss a beat.
What's in the iVendi Connected Retailing platform?
We connect the online and showroom sales processes into a single, seamless sales journey that makes buying easier for all.
Whether you're looking to build a bespoke system to support your retail network, or seeking finance tools for your website, we have the solutions to meet your needs. Our Connected Retailing platform offers a range of features, including vehicle and finance smart search, online lead generation tools, a powerful finance point of sale system and much more.

Perfect for: Lenders, OEms and enterprise companies looking to deliver cutting-edge automotive finance technology through their existing systems.
Unlock the power of automotive finance
iVendi Connect offers a tailored solution that combines our automotive finance expertise with your unique branding and user experience. With iVendi Connect, you can harness the full potential of our comprehensive suite of automotive finance tools via a powerful API solution, delivering an integration that seamlessly aligns with your own brand and design, ensuring a cohesive and customised experience for your customers.



Perfect for: Lenders, OEMs and enterprise companies looking to enhance the visibility and profitability of their dealer network and bring their finance products direct to consumers.
Reach more buyers
Take your digital strategies to the next level with iVendi Marketplaces, a direct-to-consumer e-commerce channel, connecting you to more buyers than ever before.

Build a platform for your dealer network to advertise their stock and your finance products, enabling a world of online engagement and transaction to meet the needs of modern buyers.

Support your retail partners with highly effective digital solutions and meet your customers where they are with a one-stop-shop that integrates the entire vehicle buying journey directly into your own finance environment, managing the entire journey from start to finish.

Perfect for: Retailers, lenders and OEMs who want to stay connected to their buyers throughout the buying process, no matter where they are.
End-to-end e-commerce
Offer the very best online retail experience with an e-commerce platform for vehicles and financial services, optimised to make the journey easier from start to finish.

Providing all the tools you need to sell vehicles online, seamlessly connected to an integrated showroom deal management system, WebShops deliver an out-of-the-box online retailing solution.

With tools to engage buyers at every stage of the buying journey, from research to decision and purchase, WebShops remove the limitations of traditional online motor retailing.

Perfect for: Retailers, lenders and OEMs who want to deliver a great customer experience by delivering highly targeted, personalised vehicle and finance results based on real-world consumer searches.
The smarter way to search
Let your customers search for vehicles the way they think about vehicles with iVendi Engage.
Built with buyers in mind, our intuitive smart search tool is the fastest way to find the vehicle your customer really wants. It works the way your customers think about cars, and is the quickest and easiest way to find the right vehicles in your stock.
The integrated vehicle and finance search allows users to specify their finance preferences, seeing only results that match their vehicle and finance needs.
In just a few minutes, buyers can find their ideal vehicle, specify their financing preferences and proceed to the next stages of the vehicle buying journey.

Perfect for: Retailers who are looking to turn website visitors into highly-qualified leads.
Get better leads from your website
Keep your business open when your showroom is closed, and let shoppers browse at a time that's convenient to them.
iVendi Convert captures valuable online traffic, keeping users on your website for longer and progressing potential buyers further down the sales funnel, turning casual browsers into qualified leads.
Build consumer confidence by demonstrating the affordability of your vehicles and highlighting your finance options. Let buyers check their finance eligibility, easily compare multiple finance options, tailor their financing with personalised quotes, and apply for finance from the comfort of their own home.

Perfect for: Retailers and lenders seeking a seamless integrated sales process.
Turn leads into sales
Our award-winning deal management system brings the online and showroom sales processes together, giving customers the same experience and assurance no matter how they decide to buy.
Customers can start the vehicle buying journey online and retailers can structure deals remotely, ultimately completing the transaction digitally or in the showroom, and providing a seamless experience throughout.
Designed to reflect how vehicle deals are built in the real world, Transact effectively enables e-commerce and functions as a multi-lender point of sale system.
Our Latest Customer Success Story
R&W Motor Company
R&W is one of the UK's leading independent Land Rover dealerships, and stocks luxury brands including Porsche, Mercedes, Jaguar, and even Rolls Royce.
With over 30 years in the industry, they now operate a digitally centred service and have incorporated iVendi TRANSACT into their processes.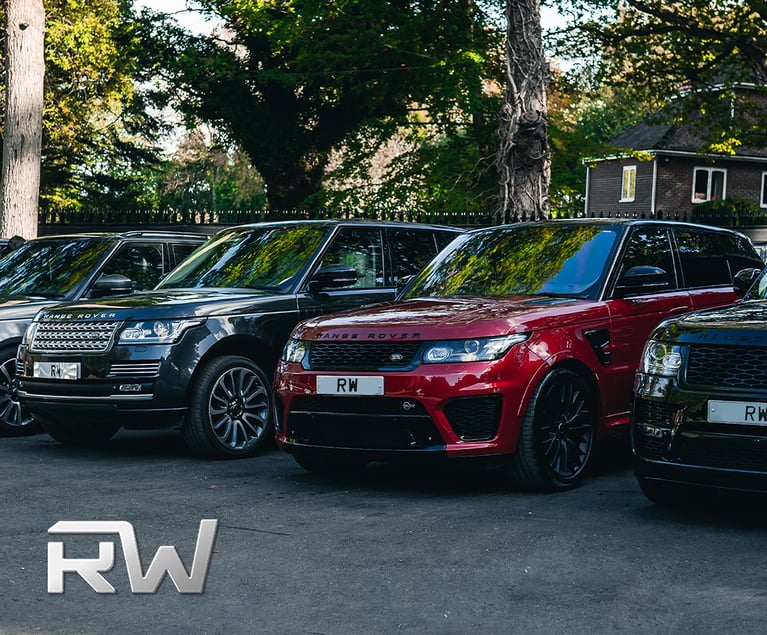 See what our products can do
Let a member of our team show you the capabilities of our products in a quick, 15-minute, online demonstration.
More from iVendi
Discover more about iVendi, read our resources and browse our knowledge base.