Research & Insight from iVendi
Industry insight for automotive lenders, retailers, and manufacturers
New technologies are changing the way vehicles are bought & sold. Here, our industry experts share their specialised knowledge and insights to provide you with in-depth information on everything you need to know about digital transformation in the automotive sector.
Consumer Duty
Navigating Consumer Duty Regulations in the Automotive Sector:
The Role of Technology in Achieving Compliance and Enhancing Customer Experience
Our industry experts have crafted this whitepaper to equip you with vital insights into the FCA's new Consumer Duty Regulations and what this means within the automotive sector.
Designed to provide a deeper understanding of Consumer Duty and empower you to navigate these regulations effectively using the appropriate technology. By doing so, you can learn how to create good outcomes for consumers and elevate their overall experience.
Content includes:
The Consumer Duty Structure
New responsibilities created by the regulations
How to meet these obligations
Five considerations to strategy development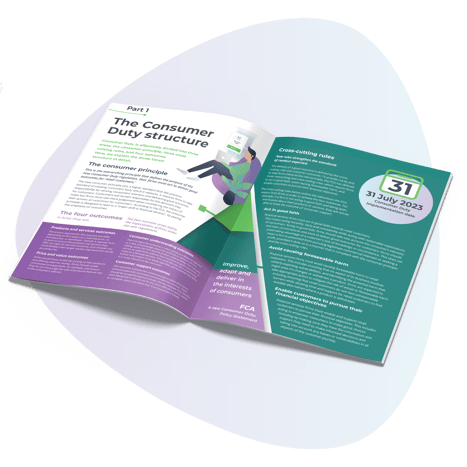 Better Buying Journeys
Better Buying Journeys
How new thinking can help motor retailers create the best customer experience online and in the showroom
There is no question that customer expectations are changing, especially in the third decade of the 21st century.
this white paper looks at how new thinking can be applied to help create the best customer experience both online and in the showroom.
Contents include:
Search strategy checklist
Customer engagement how-to
Customer journey assessment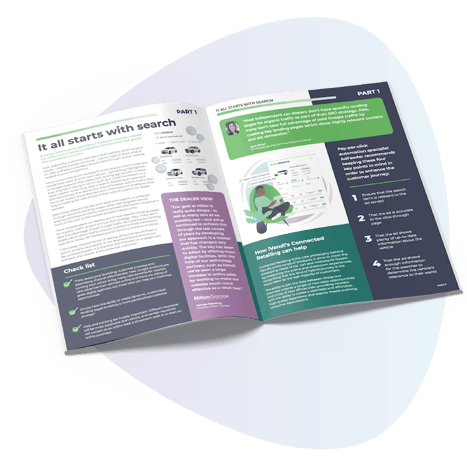 Connected Retailing
Connected Retailing: Addressing the Challenges of Digital Transformation
As car, van, and motorcycle buyers look to engage and transact on a more digital level, this exclusive report examines the ways in which technology needs to address a more complex buying process.
Digital tools are available to help retailers and lenders through every step of the journey, and this detailed analysis gives all the insight required to move businesses into the digital age.
Contents include:
Consumer Behaviour Insight
Digital Sales Journeys
Maintaining Profitability
Using Search to Power Sales
Using Search to Power Sales: An iVendi guide to how motor retailers can emulate the very best online retailers
Our investigation into the power of intelligent search. Crucial to a successful online operation, search capability is at the heart of any good digital strategy.
A business can only grow in the modern climate if it, and its stock, are easy to find. This report takes in tactics and technology around search best practices.
Contents include:
Retailer benchmarking exercises
The latest thinking on search
Hints & Tips on digital strategy
More from iVendi
Discover more about iVendi, read our resources and browse our knowledge base.