How can aftersales products increase per-vehicle profitability?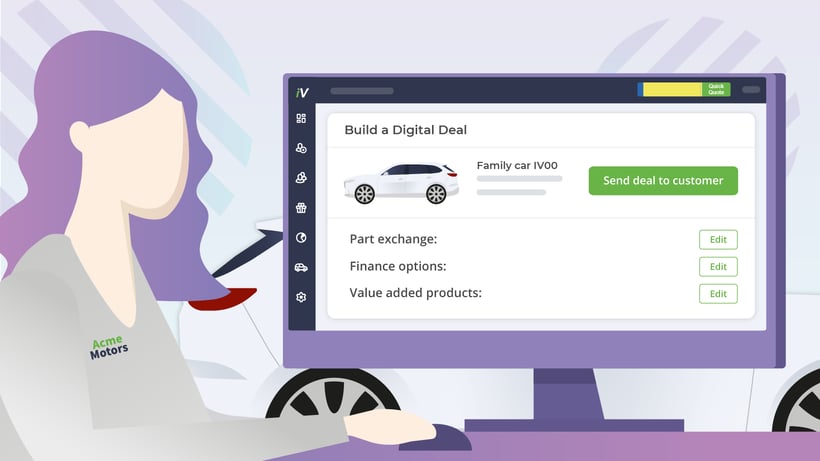 The inclusion of additional products and services is an essential source of per-vehicle profitability for many dealerships.
The automotive industry is changing, and the emergence of new technology is making it easier for consumers to research the vehicles they want and make a purchase decision long before they interact with a salesperson.
As informed as modern consumers might be, when it comes to the aftercare and management of their new vehicle, few have done enough research to truly understand what aftersales and finance products are available, and the many benefits on offer.
What are aftersales products, and why do they matter?
Aftersales products are enhancements or services that are introduced to products before they are offered to the consumer. These additional products and services increase the value of a deal, increasing profitability per unit.
Some examples of value-added products for automotive retailers can include aftercare and finance products such as extended warranties, paint and alloy wheel protection, service plans, and GAP insurance.
For vehicle retailers, value-added products provide an essential source of additional revenue, increasing the chassis margin on each vehicle sold.
Reasons for providing a range of aftersales products.
Tailor products to specific customer needs, helping provide as much value as possible in their purchase.
Increase profitability per-unit on the vehicles in your stock.
Attract more customers — finance makes vehicles more affordable for more people, and the right aftersales products make them more appealing to the right customer.
Provide a boost to revenues & profits, making the most of each sale, especially when available stock is low.
Differentiate your business from your competitors.


Helping your customers understand the value of aftersales products.
There are many aftersales products available on the market that buyers aren't aware of, and if they aren't aware of the products, they aren't aware of the value they provide.
Providing consumers with sufficient information during the research phase of the buying journey is not only essential to improving sales, but it's also required by FCA legislation. Lenders and brokers must provide adequate pre-contractual explanations of their products, highlighting the key costs and risks of credit products and how they might impact the individual customer.
This FCA requirement passes to the retailer when a consumer enters into a credit agreement.
The provision of clear, easy-to-understand information can help consumers make more informed purchasing decisions.
By providing this information as part of the customer journey you provide, you help establish your brand as a trustworthy source of information, improving sales and customer retention.
How to improve uptake of aftersales products.
1. Don't treat warranties, insurance products and service plans as an afterthought or a last-minute addition.
Aftersales products are often an afterthought.
A last-minute addition to the sale of a vehicle, especially online, where it's harder to emphasise the benefits they provide.
In many cases they are presented as a tick-box option, tacked on to the end of a buying process like choosing a delivery option on Amazon.
This method can influence the consumer's perception of aftersales products, causing many to view them as an added cost, as opposed to bringing additional value to the purchase that they've already committed to making.
By building aftersales products into the initial product offering, using tools like iVendi TRANSACT, retailers can bake them right into the deal, and give consumers the time to reflect and choose the right products for them.
Retailers taking advantage of the Digital Deal feature of iVendi TRANSACT have seen a significant increase in warranty sales, with leading warranty provider Warrantywise reporting that their most successful dealership recorded increases of up to 84% in warranty upgrades.
2. Introduce aftersales products to your customers at an earlier stage in the vehicle buying journey.
A key to improving the penetration of aftersales products is to introduce them at an earlier stage of the consumer buying journey.
Integrating them into the process at a point where the buyer's enthusiasm for their new purchase is at its peak.
That means presenting them at the same time as finance and part-exchange options.
Fewer than 1 in 4 dealers are selling value-added products digitally
Evidence from iVendi demonstrates that a third of consumers will buy at least one aftersales product if they are offered digitally, demonstrating that it is definitely a fertile area for retailers to gain additional profit.
3. Explain the product clearly, and in full.
Keep your customers informed at every step of the online journey, provide clear, informative content that helps them understand exactly what each product is and does.
By informing consumers simply and effectively, you can help them understand the benefits of aftersales products and decide which product is right for them.
iVendi customers using the CONVERT and TRANSACT products have access to a selection of animated videos that cover a variety of topics to make this easier for both the retailer and the consumer.
The videos cover topics that include the concept of service plans and other aftersales products, breaking down the subject and providing information to those unfamiliar with the product.
4. Allow consumers to self-serve key parts of the transaction.
As digital platforms become more popular, consumers have come to expect a customer journey that makes them feel involved at every step. By providing self-serve options throughout the sales process, customers can complete key parts of the transaction themselves, saving the retailer time and speeding up the sales process.
A major benefit of this approach is that consumers can interact with your business wherever they are, at a time that suits them. According to recent iVendi data, peak browsing occurs outside normal business hours, with dealership websites experiencing increased traffic between 6-10pm.
To sum up…
Selling aftersales products is all about finding ways to increase business profitability.
How that is achieved varies depending on the tools used to introduce, promote, and sell aftersales products to consumers.
Including aftersales products as an integral part of the sales journey, where consumers are educated and understand the benefits of the products they're buying, will benefit the bottom line for many dealerships when the right technology is used correctly.
iVendi is an expert supplier of digital tools that help dealerships increase the sale of value-added products, improving the profitability of their stock.

Get the latest industry insight from iVendi — learn how the retail environment is changing, and how the latest systems can enable retailers to compete against well-financed 'digital-disruptors'. Download our latest white paper, Connected Retailing: Addressing the Challenges of Digital Transformation.