Louise Bullock
How to harness customer online activity and improve profitability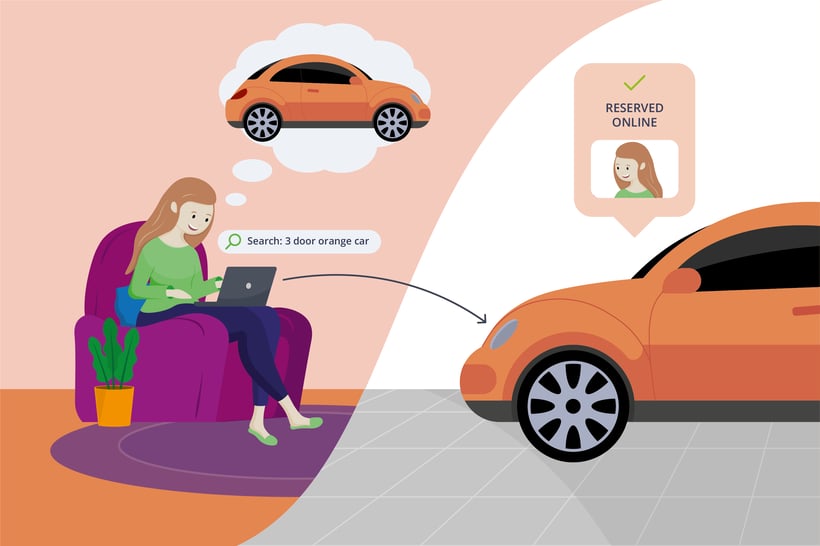 Competition to capture consumer attention online continues to intensify, with many retailers seeking ways to differentiate themselves against both established competitors and new ones.
Crafting an exceptional customer experience is a priority across many businesses, but as online vehicle retailing continues to develop, providing a digital experience that matches the showroom now matters more than ever.

The most obvious place to consider customer experience online is on your website, where most consumers begin the vehicle buying journey.

Your website is where consumers find information about your products, where they first interact with your brand, and most importantly, where they make the decisions that convert them to customers.
Many pain points can occur during the online customer experience, and the more effort it takes for users to interact with your website, the less inclined they are to continue to do business with you.

In this post, we'll explain why the online consumer experience matters and demonstrate what retailers can do to improve the experience they have to offer.
What is the online customer experience?
The online customer experience is the sum of all interactions between customers and your business conducted through your primary digital sales channel, typically your website, and the resulting impression customers are left with.

The online customer experience focuses on meeting customer expectations at what is, for many, the first point of contact they have with your business.
How is the vehicle buying journey changed by the online experience?
The vehicle buying journey is already a complex process, one that has many contributing factors that all add up to the final buying decision.

Many retailer websites cater to most customer needs but can often fall flat when providing an intuitive experience that helps users find the vehicles they want.

Many websites provide a vehicle search experience that is cumbersome and awkward, relying on the customer having some prior knowledge of the vehicle they want and forcing users to interact with a time-consuming cycle of drop-down menus and tick boxes that frequently need to be reset and re-selected when the incorrect results return.

This system has been the industry standard for a long time, however, there is now an alternative that makes it easier and faster than ever for consumers to find the right vehicle.
How to improve your online customer experience, and turn searches into sales?
Unmatched by traditional vehicle search, iVendi ENGAGE provides an effortless user experience that lets people search for vehicles the way they think about vehicles.
Many consumers don't know the exact make or model they're looking for when starting their buying journey but do know what lifestyle and practical needs the vehicle must meet before they begin their search.
Over 90% of car buyers rely on online search before making a purchase decision, and expectations have leapt forward since the beginning of 2020, with many consumers expecting a shopping experience comparable to companies such as Amazon, John Lewis, or Just Eat when shopping for a vehicle.
Customer expectations have never been higher, and many consumers now expect a search experience tailored just for them.
Providing a search experience that enables consumers to find a vehicle that meets their needs, either via lifestyle searches such as 'large seven-seat car', a 'red 4x4 with SatNav' or budget conscious searches such as 'first car less than £5,000', retailers can direct customers to the right vehicle from their stock, that will meet all of their needs.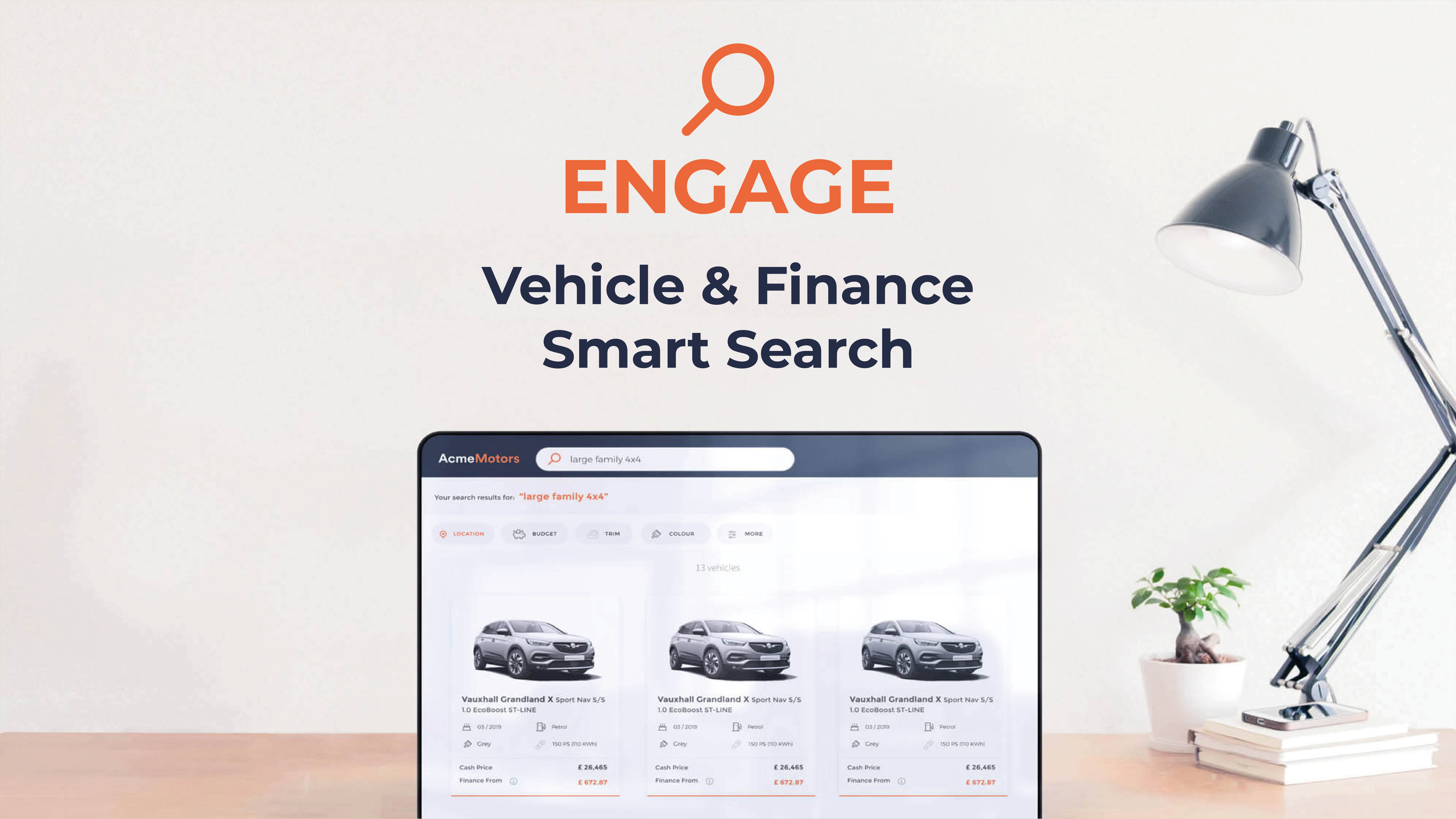 iVendi ENGAGE
ENGAGE from iVendi enables retailers to deliver highly targeted smart search results based on their stock that puts the most relevant vehicle front and centre, and direct customers to related vehicles that also fulfil their needs.

ENGAGE is designed to be intuitive and easy to use, built with buyers and retailers in mind, making the online vehicle buying process as easy as possible on both sides of the transaction.

All stages of the vehicle purchase and all types of buyers are considered, from feature-based shoppers to vehicle enthusiasts who know exactly what they want.

Whatever your customers search for, they'll find!

If you'd like to see what iVendi ENGAGE can do for your business, book a demo with a member of our team today!
Get more insight...
Discover why search should be at the heart of your digital strategies with our latest white paper, Using Search to Power Sales.
This white paper has been designed to demonstrate the latest thinking on search, and consists of five key steps for retailers to assess their digital strategies, and discover how they can adapt their approach to suit the modern consumer.