Louise Bullock
Is automotive retail on the mend?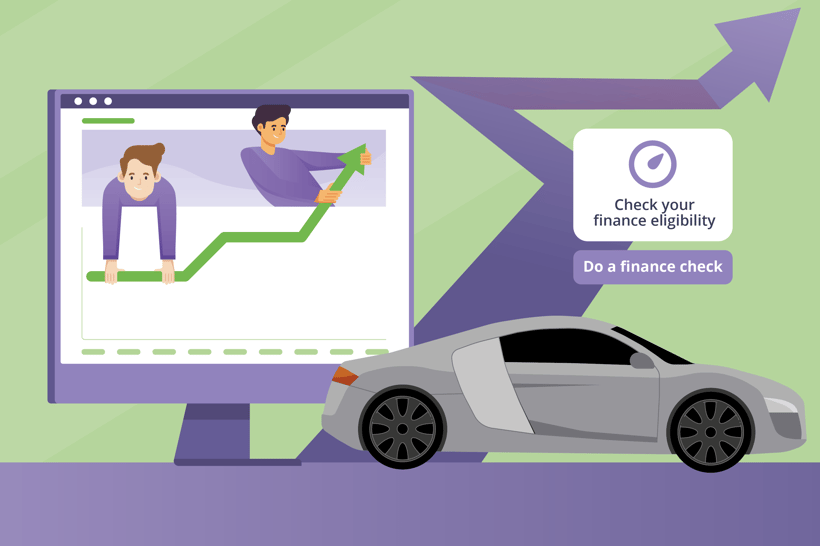 We've seen significant growth in Online Finance Applications coming through the iVendi platform in 2021
Last year at a glance…
iVendi's platform processes thousands of motor finance applications both online and in the showroom every day.
The iVendi platform generates highly qualified finance leads for over 10,000 dealership users.
The iVendi platform served over £100 Million more in total paid out cash price transactions in Quarter 2 vs Quarter 1 of 2021.
The growth continued in the second half of 2021, where retailers saw a further £48 Million in paid out transactions.
The impact of the Covid-19 pandemic has been felt across the UK economy and has brought significant changes to the vehicle trading landscape.

The automotive sales model had remained effectively unchanged since the 1980s, despite the advancements in technology. However, the pandemic and rolling lockdowns changed all that.
Many retailers had to close their doors, and without their showrooms, were left with no other revenue streams available to their business.

Despite lockdowns easing and to remain safe, many consumers have shied away from physical retail and as a result, a behaviour change has occurred with more consumers than ever starting and engaging with the buying journey digitally.
What's causing the significant growth?
The pandemic forced showrooms to close and changed how consumers begin their vehicle buying journey, a change that has lasted into post-lockdown life.

With more people than ever, (37%) now willing to self-serve much of the vehicle buying process online.
Having a connected retail approach that allows you to sell vehicles both digitally and in-person has become a viable and necessary solution that's helping many retailers remain profitable.

The shift to online provides consumers with a way to engage with the vehicles they want from the comfort of their own homes.
Buying a new vehicle is still a big purchase decision, and the majority of consumers still want to engage with a physical dealership at some point in the transaction.
Typically, being guided through the final stages rather than committing to purchasing entirely digitally.

This low-pressure, less intimidating, no-haggle approach with fixed prices, where consumers are free to engage with the journey as much or as little as they like, appeals to those who want an easy and transparent experience.
The growth in performance is no more evident than in iVendi's platform figures.
Comparing the first two quarters of 2021 we see a significant growth in paid out transaction values placed through the iVendi platform, demonstrating clear evidence of the consumer's willingness to embark on a self-serve buying journey.

In Q1 2021, the iVendi platform served £322 million in total paid out cash price transactions, compared to Q2 2021, where the total paid out cash price transactions through the platform grew to over £423 million.
What's Next?
This growth demonstrates that the market is still very hungry, and consumers are still looking for a way to buy the vehicles they want, regardless of supply and stock shortages.

The growth also demonstrates customers' willingness to quickly adapt and change the way they participate in the vehicle buying journey, and use new technology to help them achieve their goals.
Engaging with customers during their first interaction with your business introduces an effective and valuable source of revenue that helps maintain future profitability.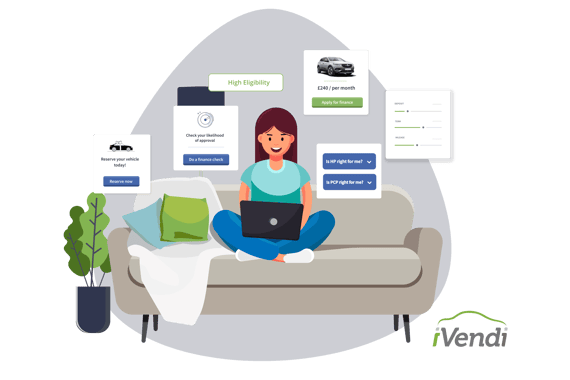 To sum up…
The automotive sales landscape is changing, largely for the better. Operational efficiencies for retailers and an enhanced digital presence that provides engaging tools to consumers may be a deviation from the traditional sales model, but ultimately work towards the same end goal.

For more information on how the automotive sales landscape is changing, download our Connected Retailing: Addressing the Challenges of Digital Transformation white paper.

Full of insight into consumer behaviour and market trends, the white paper is essential reading for anyone with a vested interest in the future of the automotive retail sector.