Louise Bullock
How motor retailers can become digital disruptors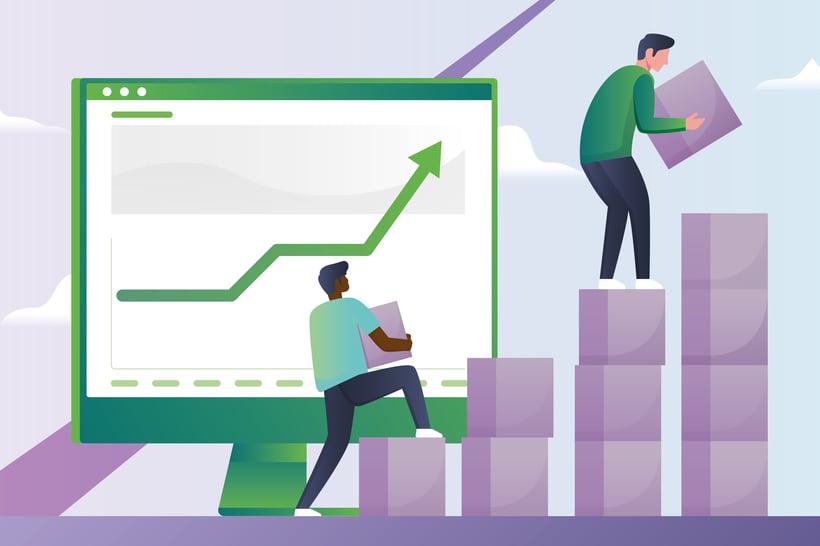 The way consumers engage with the vehicle buying journey is changing. New technologies that bring conventional e-commerce into the world of motor retail have had a profound effect on the industry.
In this post, we'll explain how motor retailers can offset a lot of the change brought by new players in the market, and provide the same level of digital service that consumers now expect.
What is a digital disruptor, and why does it matter?
A digital disruptor can be defined as any entity that changes the established norms in a culture, market, industry, or technology that is caused by digital capabilities or tools.
Disruptors can bring significant changes in the industries they effect. The most significant areas digital disruptors have made an impact are in business-to-consumer markets such as retail and travel.
Amazon is one of the most notable retail disruptors, their large selection and largely unmatched levels of customer service, such as their guaranteed next day deliveries have seen traditional retail move to rapidly keep up with the e-commerce giant.
Another area impacted by digital disruptors is the travel industry. Traditionally, holidaymakers would visit their high street travel agent, with a guide-book of destinations and rely heavily on word of mouth regarding the best destinations.
Now, consumers have shifted their attention to online tools such as Booking.com and Trip Advisor to help pick their destinations and book their entire holiday, from flights to hotels and activities.
How to become a digital disruptor
We spoke to our Chief Commercial Officer, Darren Sinclair, about how the right technology is already available to help motor retailers match the service levels of even the largest new entrants.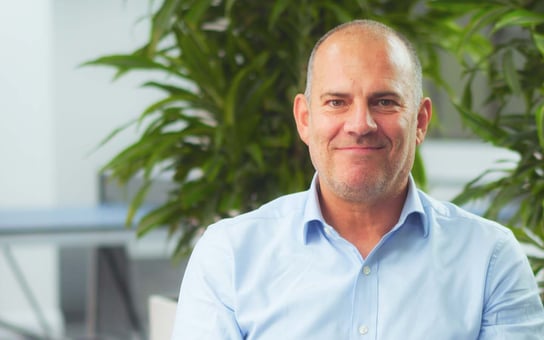 "There is a general perception that the digital capabilities of the major new market entrants require a level of investment and access to expertise and infrastructure that is beyond the average dealer. That's simply untrue.

"One of our key messages to the dealer sector in 2022 is that you can be a disruptor too, and offer everything that we are seeing from extremely well-funded, high-profile newcomers.

"Creating a comprehensive online journey including elements such as integrated motor finance, part exchange and delivery is something that is easily achievable and cost-effective for all car, van, and motorcycle dealers.

"The technology needed to do this is something not just accessible to businesses with funding stretching into hundreds of millions of pounds, but the smallest retailer operating on a local level."
What should motor retailers be asking themselves?
We believe the real question many motor retailers now need to be considering is 'Can you afford not to be a disruptor?' when it's clear the level of competition is going to increase during the foreseeable future.
Darren commented: "Established dealers have an on-the-ground presence that gives them a key advantage over digital disruptors in several ways, but there is little question that the latter will change customer expectations about the online experience.

"In order to compete successfully, the vast majority of mainstream dealers will need to be able to offer something comparable, providing a seamless digital process that makes buying a vehicle extremely simple and easy.

"Obviously, developing a bespoke platform that provides this from scratch is not feasible, but there are off-the-shelf options – and iVendi is one – that enables a consumer journey to be offered that can match anything on the market.

"As the digital disruptors change the shape of the used car sector and help to accelerate the move to online retail, emulating their approach may not be a choice, but more of a necessity."
What are the first steps towards a digital journey?
The first step when introducing a digital channel to your sales and marketing strategies is to evaluate your current offering against what's expected in the market.
This isn't always something that's easy to do, and can take a long time to complete.
That's why we've created our latest white paper, Using Search to Power Sales, which takes an in-depth look at how motor retailers can emulate even the largest online retailers.
The paper takes readers through the latest thinking on digital strategy, covering topics such as the best way to use analytics tools, how search data can inform your strategies, and how to utilise proper SEO practices.
The paper also contains five progressive steps against which you can assess your business, to see how you measure up against the newest, best practice ideas.