Louise Bullock
What to look out for before Google vehicle ads launch in the UK
Automotive retailing continues to adopt new technologies and expand the online experiences on offer to consumers in the market for a new vehicle.
The latest development in online retailing, and likely to hit the UK shores later this year (2022), is Google's new vehicle ads format, the latest business product on offer from the search giant.
In this post, we'll discuss the new technology, look at some of the advantages it brings and provide some insight to UK retailers on what to look out for, and how to make the most of the platform once it lands.
What are Google Vehicle Ads?
Google launched its vehicle ads service in the US in March 2022. The new format allows retailers to sell cars across the United States, through Google.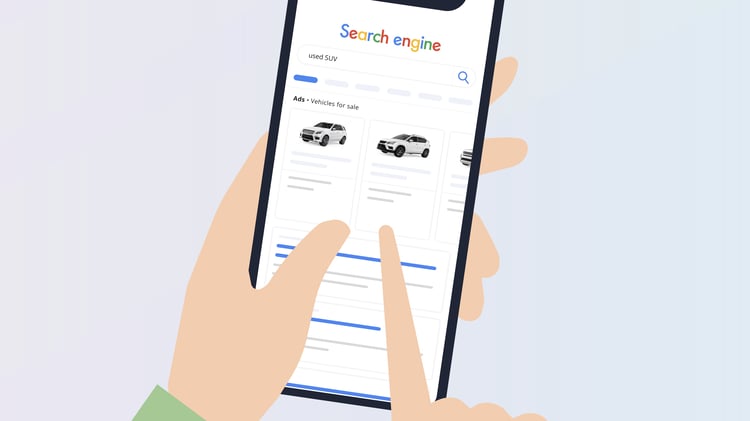 Using Google's already established local search capabilities, retailers can build targeted ads that aim to attract customers in their area that sit at the lower end of the sales funnel.
The format works by presenting potential customers with key information about the vehicles, displayed in the same way Google shows products with its shopping suggestions that are relevant to the search.
The new format is intended to help retailers drive sales, by linking directly to a vehicle description page (VDP) on the retailer's website.
What do Google Vehicle Ads mean for UK retailers?
The new technology from Google has the potential to radically change the digital strategies of dealers, and change the digital journey taken by car buyers.
We spoke to James Tew, our CEO, about what the likely arrival of Google Vehicle Ads means for dealers in the UK.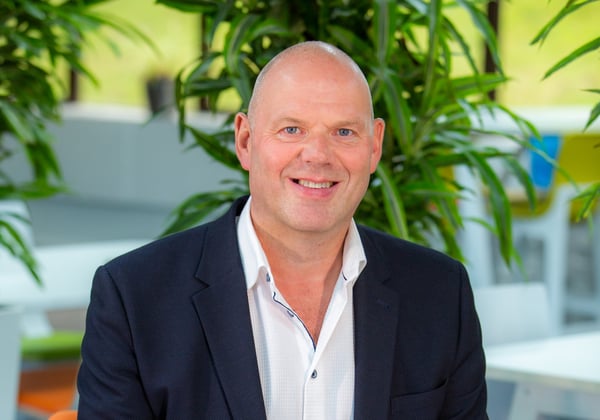 "GVAs have been launched in the US and appear to be having quite an effect on customer and dealer behaviour. What they do is very simple – buyers who search for a vehicle on Google are shown a selection of local stock that meets their needs.
"To make this possible, dealers simply need to upload their stock list to Google and are charged on a pay-per-click (PPC) rate similar to the kind they currently pay.
"GVAs mean that the online journey becomes more direct and leaner. The customer goes straight from the search engine to the retailer's website without any intermediary.
"There are several implications to this, but perhaps the most significant is that the dealer needs to ensure that the page of their website on which the customer lands provides them with all the information they need about the vehicle—and crucially a clear route to handle the entire purchasing process in whatever manner they see fit.
"This means a slick online journey covering everything from reservations to finance to part exchange needs to be included but, most importantly of all, that potential buyers can move between digital and showroom channels at will. Our research shows that this is overwhelmingly how most customers want to shop."
How can retailers make the most of the Google Vehicle Ads platform once it reaches the UK?
The new Google platform brings with it a host of features and benefits that will aid retailers who advertise their vehicles online.
Some benefits of the platform include automated targeting, which will let retailers segment their campaigns by location and interest.
We recently published a blog post about why product segmentation is important to vehicle retailers, and why it is especially important to online search.
The ads themselves also have a degree of functionality which enriches the customer's online experience, which includes:
Carousel ads - A collection of multiple ads related to each other, which allows retailers to present more detail on each vehicle, without overloading the user with information.
Calls to action - Retailers are able to promote their business-related products or services, which aims to bring new customers to their business.
Powered by Google - this feature allows retailers to use the same landing pages with multiple ads.
Map card - An enhancement to Google's local search functionality, this allows users to view available vehicles on a map, enabling more enhanced searches within a specific radius.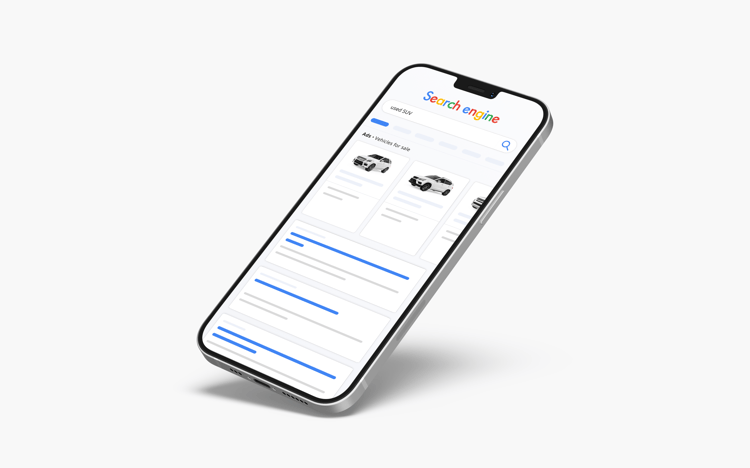 Continuing the customer experience
The arrival of Google's Vehicle Ads will also provide retailers with better visibility over which of their online ads were working, as well as opening the door to new technologies.
However, once a user clicks through on an ad, the customer journey is entirely in the hands of the retailer, and without the right combination of effective conversion tools, the customer journey could end right there.
iVendi specialises in on-page conversion technology. Helping retailers generate high-quality, pre-qualified sales and finance leads.
James continued, "We are launching new iVendi technology soon that will allow dealers to track an entire customer journey – which vehicles they have viewed, when and where. This will dovetail with the higher degree of transparency that GVAs offer, giving retailers a vastly more detailed picture of the effectiveness of their digital ad spend."
James added that iVendi's view was that GVAs would have an impact on the well-established intermediary marketplaces that were widely used in the UK, but it was difficult to predict the degree of change.
"Online vehicle portals are an important element of the UK motor retail sector and we do not see GVAs displacing them. Rather, they are an alternative route from customer to vehicle that adds something new to the sales options available to retailers."
He said it appeared inevitable that GVAs would arrive in the UK in the near future.
"To the best of our knowledge, there has been no announcement but the UK is an important market for Google with a highly developed, digitally-aware vehicle retail sector. It seems almost certain that the product will come here."
The next steps on the digital journey
As automotive retail is already familiar with incorporating the Google Ads platform into their current digital strategies, we predict adoption of the new Vehicle Ads feature will be very quick.
We believe most dealers will find they have strategies in place for some steps of the digital buying journey, but very few will be employing all, especially in the later stages that focus on conversion and transaction.
Get more insight about how technology can support your business through our white paper, Using Search to Power Sales.
The paper is designed to take vehicle retailers through the latest thinking on search, consisting of five steps in which they can assess their business, and see how they measure up when it comes to the newest best-practice ideas.