Darren Sinclair
Driving Profitability: Surge in Value-Added Product Sales by Dealers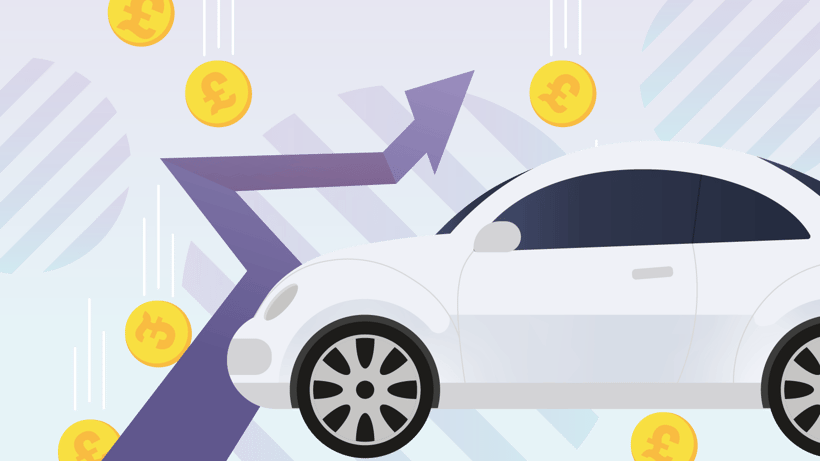 iVendi has recently released new figures that show a new trend highlighting the potential of value-added products (VAPs) in driving both revenue and customer satisfaction.
The Surge in Value-Added Product Sales
According to iVendi's latest figures, there has been a staggering two-thirds increase in the sales of value-added products by dealers. Since the start of 2021, the number of motor finance applications processed through iVendi's platform, which include at least one add-on product, has surged by an impressive 65%. These value-added products encompass a range of offerings, including warranties, service plans, and MOT insurance, designed to enhance the overall ownership experience for customers.
However, the growth in VAP sales isn't limited to just application numbers. The average value of these value-added products attached to each motor finance application has risen by 66%, showcasing the increasing willingness of customers to invest in these products for added peace of mind. The average value has climbed from £384 to £638, marking a significant leap that undoubtedly contributes to dealers' revenue streams.
Shifting Dealer Dynamics
These latest figures also highlight another noteworthy aspect of this trend—the shift in dealer dynamics. The percentage of dealers within iVendi's user base that are now offering VAPs as part of their deals has increased from 14% to 19%. This uptick signifies a growing recognition among dealers of the potential profitability and customer value associated with value-added products.
The Strategic Approach: Incorporating VAPs into the Customer Journey
Darren Sinclair, the Chief Commercial Officer at iVendi, emphasises the potential profitability of value-added products for dealers who strategically integrate them into their customer journey. Sinclair notes that beyond being a source of revenue, these products provide customers with tangible value. This not only enhances the overall experience but also builds trust and loyalty.
Sinclair comments, "These figures show that dealers using our technology are increasingly successfully integrating add-on products into both online and showroom processes, with notable increases in both penetration and value of sales over the last couple of years."
One prominent driver of this increase is iVendi's Digital Deal technology. Introduced in 2020, Digital Deals enable dealers to create tailored propositions for customers based on specific vehicles, financing options, and value-added products. This technology empowers customers to explore and customise deals through various digital channels, ensuring a seamless and customer-centric experience.
Aligning with Consumer Demand and Empowering Customers
Sinclair underscores how Digital Deals align with the modern concept of Consumer Duty — the idea that businesses should prioritise customer needs and empower them with choices. This self-serve approach not only caters to consumer preferences but also promotes the value and benefits of value-added products. Customers can take their time to review and understand these offerings, which in turn contributes to the impressive increase in add-on sales witnessed by iVendi.
A Long-Term Profit Strategy
The report also highlights that dealers with their own workshops have the potential to capitalise on value-added products even further. Warranty offerings can extend beyond the initial sale, encompassing any necessary repairs covered by the warranty. This underscores the long-term profit potential of value-added products for dealers willing to invest in this facet of their business.
iVendi's report sheds light on a significant trend within the automotive industry—the remarkable increase in value-added product sales by dealers. This surge not only showcases the potential profitability for dealers but also emphasises the growing importance of enhancing customer experiences. The strategic integration of value-added products into the customer journey, coupled with innovative technologies like Digital Deals, creates a win-win situation for both dealers and customers. As the automotive landscape continues to evolve, leveraging such trends becomes crucial for sustained success and growth.