We work with over 10,000 vehicle retailers, manufacturers, and finance partners across the UK and Europe.
We make buying and selling a vehicle easier for everyone.
We connect all the complex pieces of vehicle sales into a single, user-friendly experience that helps consumers get the vehicles they want while keeping retailers and finance lenders in control at every step of the sales process.
Modern vehicle buying starts online
Smart Search & Lead Generation
We create engaging shopping experiences and deliver high-quality vehicle and finance leads directly from retail websites.
Vehicle buying is already complex
Innovative Deal Management
Our deal management platform makes it easy to manage every aspect of the transaction, from lead to a sale.
What's in the iVendi Connected Retailing platform?
We connect the online and showroom sales processes into a single, seamless sales journey that makes buying easier for all.
The smarter way to search
Let people search for vehicles the way they think about vehicles. With context-based search and smart vehicle & finance suggestions, whatever your customers search for, they'll find.
Engage Includes:
Location-Based Search
Budget Based Search
Built-in Marketing Tools

Get better leads from your website
Turn website visitors into highly qualified leads from customers who are ready to buy, with self-serve tools that empower consumers at every stage of the buying journey.
Convert Includes:
Finance Check
Reserve & Buy Online
Multi-lender Comparison

Turn leads into sales
Close deals wherever you or your customers are, with a platform that enables effective e-commerce, and functions as a multi-lender finance point of sale system.
Transact Includes:
Multi-Lender Quoting
Digital Deal Builder
Multi-Channel Deal Management
Our platform at a glance…
We keep on delivering
Platform figures for Jan - Dec 2022
£2.1 Billion Vehicle Sales
The iVendi platform helped our retail partners make over £2.1 billion in vehicle sales.
£34 Million VAPs Sold
We've helped retailers sell over £34 million of value-added products including dealer guarantees, warranties, paint protection and much more.
18 Billion Online Finance Quotes
Over 18 billion online finance quotes were generated through the iVendi platform for more than 24 financial lenders.
We're highly rated by our customers and our employees
Our awards and service has won loads of awards, and we're also recognised as one of the best places to work in the UK!
Our Latest Customer Success Story
R&W Motor Company
R&W is one of the UK's leading independent Land Rover dealerships and stocks luxury brands including Porsche, Mercedes, Jaguar, and even Rolls Royce.
With over 30 years in the industry, they now operate a digitally-centred service and have incorporated iVendi Transact into their processes.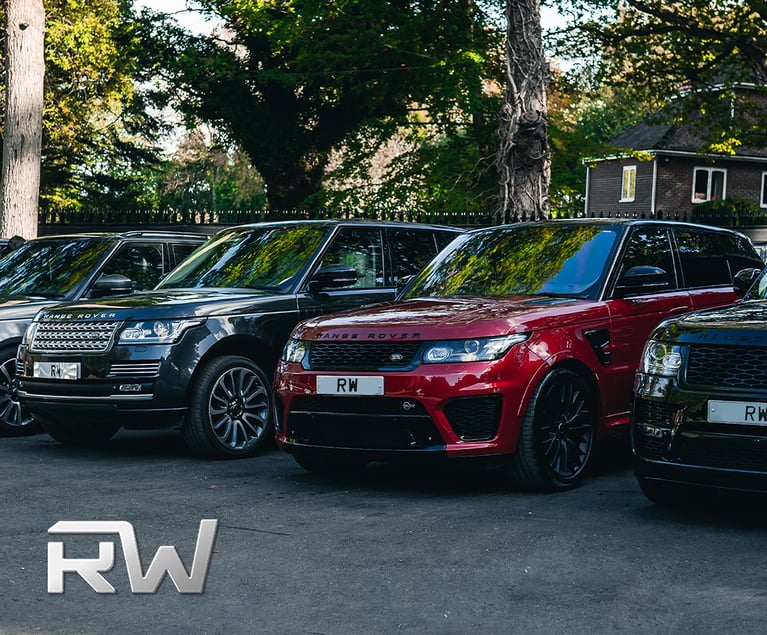 Schedule a Demo
See our platform in action and let us show you how our tech can deliver your objectives.
More from iVendi
Discover more about iVendi security & compliance, read our white papers and browse our knowledge base.
Click here to populate video module