Louise Bullock
5 effective ways to maximise your online presence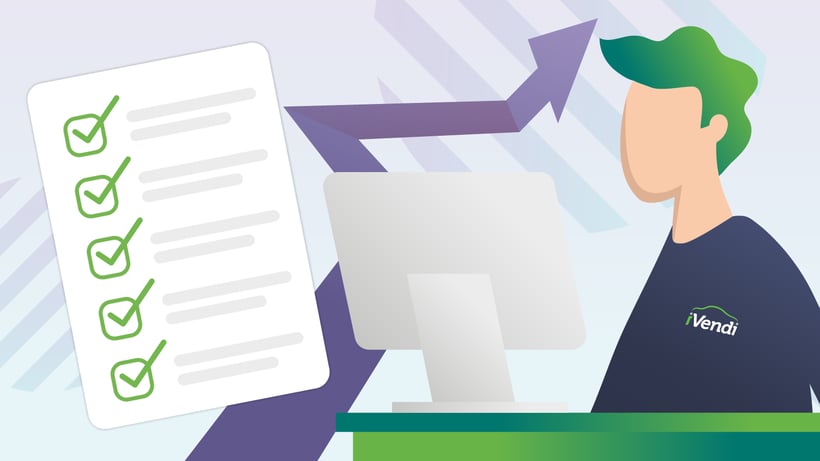 Having a good website, coupled with effective content and promotional strategies, can boost your online presence and help increase the reach of your business to customers outside your typical geographical area.
The automotive buying journey is one of the most complex of all industries. Although the majority of vehicle sales still happen at dealerships, the majority of the decision-making process has shifted online.
The presence of online competition and the importance of capturing consumer attention online continues to grow as more people begging the vehicle buying journey online.
Effective content makes it easier for consumers to find you online and helps you rank higher on search engine results pages.
Getting users to your website is only half the battle. Having the right technology in place, coupled with the right calls to action, are essential to making your website work more effectively as a lead-generation tool.
Crafting an exceptional customer experience is a priority across many businesses, but as online vehicle retailing continues to develop, having an online experience that matches the showroom now matters more than ever.
In this post, we'll look at 5 key ways automotive retailers can maximise their online presence.
Why your online presence matters in the vehicle buying journey
Auto shoppers are doing more research than ever, with, on average, 24 research touchpoints per user.
Digital plays a big role in the path to purchase, and with more touchpoints now happening outside the showroom, maintaining an online presence that engages users at key stages of the discovery is vital to providing a well-rounded customer experience.
According to Millward Brown, the online research process lasts, on average, four months, with an uptick in activity during the last month, when their attention shifts to retailer websites.
Shoppers begin the research process in a number of ways, and the research process often kicks off online.
Technology such as social media, search engines, and independent review sites are typically the first step for many consumers.
Being able to engage at those early touchpoints, and maintaining an online presence that provides a continuous experience, is vital to ensure consumers progress their buying journey with you.
The 5 ways to maximise your online presence
1. Do more with each sale
Ensure your technology allows you to maximise the revenue from every unit. In the real world, that means covering key aspects of the customer journey such as finance, the part exchange and value-added products such as warranties and service plans. There are proven strategies for making these elements work online and in the showroom, and all dealers should now be employing them.
2. Re-examine your proposition
Does your online proposition still match consumer needs in a changing market? Car buyers will now be more concerned about the potential reliability of their prospective purchase and the protection provided if things go wrong. This means emphasising elements of your proposition such as the service history and the warranty, with the latter potentially needing to be upgraded or lengthened in response to consumer expectations.
3. Emphasise monthly affordability
With the cost of living crisis, many customers are becoming much more price-sensitive in the lower and middle markets. The high windscreen price of many cars is a genuine disincentive, and dealers should ensure that the affordability of each vehicle is underlined by showing relevant finance examples that promote monthly costs.
4. Running costs are back on the agenda
Another effect of the cost of living crisis is that car buyers are becoming more aware of the day-to-day cost of keeping their vehicle on the road, whether that means fuel economy, low vehicle excise duty or long service intervals. Making these features a prominent part of your vehicle descriptions and your vehicle search will help consumers to find a vehicle that meets their financial needs.
5. Make buying easy
Now that the pandemic is hopefully fading, consumers are once again being presented with a wider range of spending choices. It is likely, for example, that they may be deciding between buying a car or taking a holiday. Part of the solution to this is to make your digital car-buying journey as easy as possible, something at which the new digital disruptors are very good - but which can be matched by any car retailer.
iVendi Opinion - The trends we're seeing
We caught up with Darren Sinclair, CCO, who said that while the sector remained quite buoyant, the market peak had now probably passed, caused by factors such as the cost of living crisis and more competition for spending as the pandemic hopefully came to an end.

"We're hearing a chorus of voices – ranging from industry experts to anecdotal evidence from dealers – stating that values and prices are falling after several years of growth. This had to happen sometime, and it seems that time is now.

"So far, it doesn't look like a dramatic correction, more a relatively gentle realignment of supply and demand caused by a combination of issues ranging from pressure on personal finances to slightly increased stock availability.

"Several of the dealers with which we work have been talking to us about modifying their digital approach to adapt to these changing conditions, and we've gathered our headline thinking into this five-point plan. It's designed to help dealers rethink how they are using technology to create sales in a more competitive market where consumer concerns and behaviour may be now shifting noticeably.

"Much of it is based around how likely changing consumer preferences and behaviour are likely to develop over the rest of 2022."

Darren added: "One of the lessons of the car market at the start of the pandemic was that those dealers who recognised the changing conditions and responded by changing their digital approach accordingly were those who thrived.

"Our view is that the same is now happening again. We can already see that those dealers in our customer base who are adapting their use of technology are those who are maintaining a higher level of success."

Learn more about the online experience
Discover why search should be at the heart of your digital strategies with our white paper, Using Search to Power Sales.
This white paper has been designed to demonstrate the latest thinking on search and consists of five key steps for retailers to assess their digital strategies and discover how they can adapt their approach to suit the modern consumer.