Louise Bullock
Why traditional vehicle search is too limiting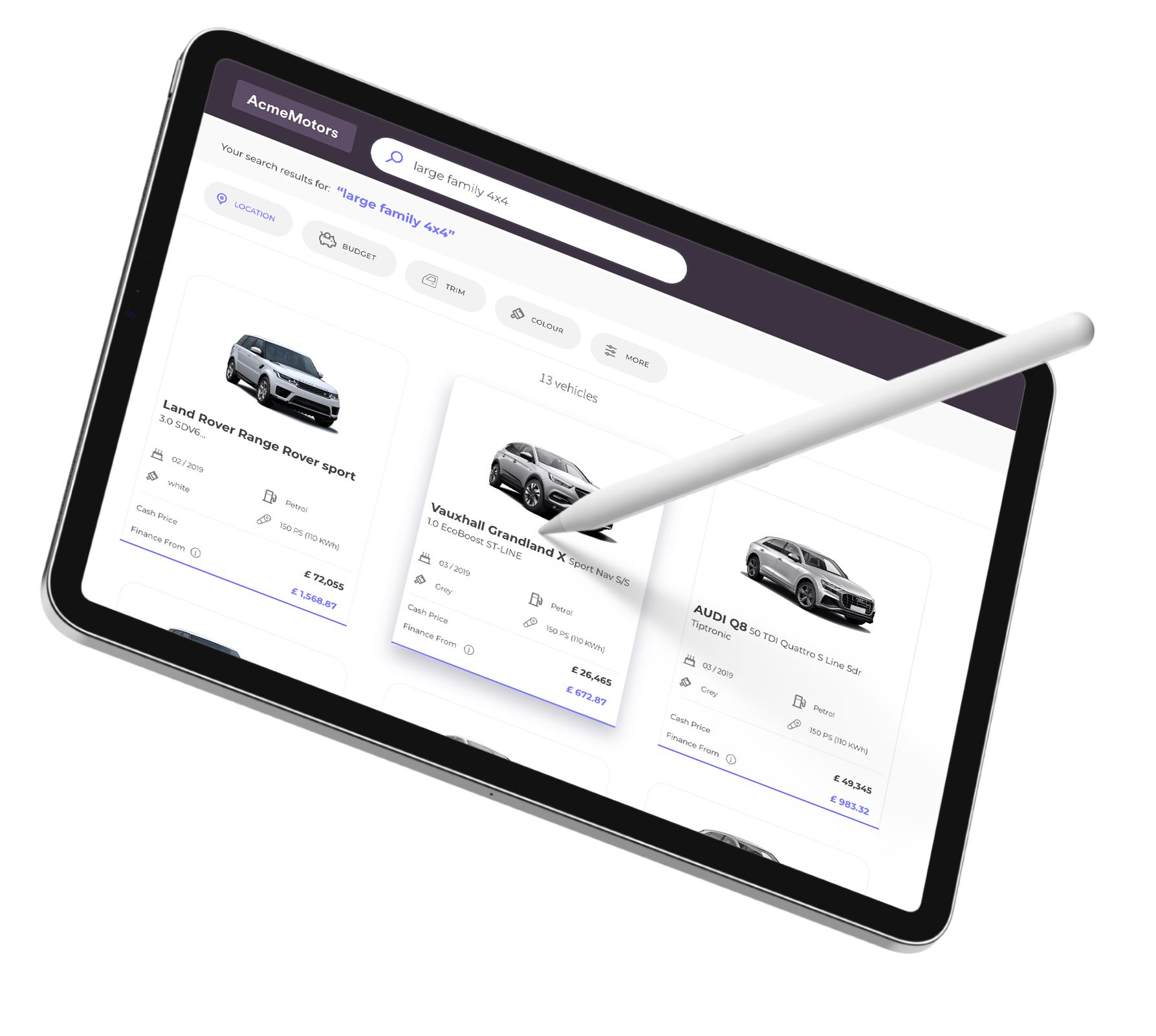 New research by iVendi illustrates why traditional vehicle search is too limiting when it comes to delivering results that are directly relevant to customer needs.
It shows that where online used car buyers are given the option to type into a free field rather than using old-style drop down boxes, fewer than half specify a manufacturer and model.
James Tew, CEO, reported that only 45% of customers would search for a particular car while 27% made a lifestyle search such as "small SUV" and 15% would choose a mixture of the two such as "BMW convertible."
He said: "The fact is that, unless someone looking for a used car knows exactly what they want, traditional search is not a good way of finding something. So for those who want a Ford Fiesta and know they can afford one that is three years old, it works. For others, it is likely to be a frustrating process that delivers many, many useless results.
"The challenge for future search technology is really to provide highly relevant results for car buyers who have a much less defined idea about what they want."
The real issue, he explained, was that traditional search tended to deliver too many irrelevant results for these people instead of a small number of targeted outcomes.
"The three fundamental factors that drive the majority of car purchasing journeys are vehicle choice, location and affordability. Good search should be all about helping larger numbers of customers find results that meet their needs in all of those areas.
"One way of doing this is the use of intuitive, lifestyle language that is closer to the way a significant number of consumers conceive of their car buying preferences. For example, searches could be made for 'German prestige SUVs' or 'cheap family car'."
James said that iVendi intended to launch its own innovative search technology later this year and that it would be unlike anything else currently available.
"What we have done is take the whole concept of vehicle search back to basics and built the product from the ground up. Especially, we have been very successful in making sophisticated and effective processes easy to use for the customer. We are working on the final touches and looking forward to bringing it to market."