Please back iVendi for Bangers4Ben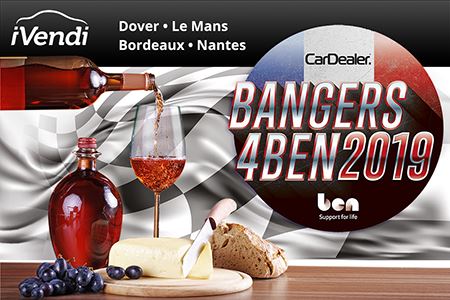 Two iVendi teams are being entered, with both cars covering 3,000 miles each from North Wales to a secret location in France. The whole exercise is in aid of motor industry benevolent fund Ben, which provides care, support and advice to those in the automotive industry who need help in times of hardship or distress.
Each iVendi banger will be transformed into what can only be described as the automotive equivalent of fancy dress. In the past, iVendi's car decoration themes have included Tron, Lego and iVengers. This year's is being kept very much under wraps but will be announced on this blog in due course. A big surprise is promised.
Philip Harding, Head of Partnerships at iVendi, said: "This is our fourth year of Bangers4Ben and we can honestly say that here is no other motor industry spectacle quite like it. As a veteran of the event, all I can tell you is that it is huge fun and that interesting things, good and bad, happen almost every mile of the way."
iVendi's aim this year is to raise at least £2,000 and you can play your part by sponsoring us at https://www.justgiving.com/fundraising/team-ivendi19. We'll also be contributing further by auctioning our two bangers at BCA Blackbushe at the end of the event.
Philip added: "Please click on the link and help us raise as much money as possible. It takes a few moments to donate and Ben is unquestionably a very worthy cause."