Louise Bullock
iVendi's new TRANSACT wins major innovation award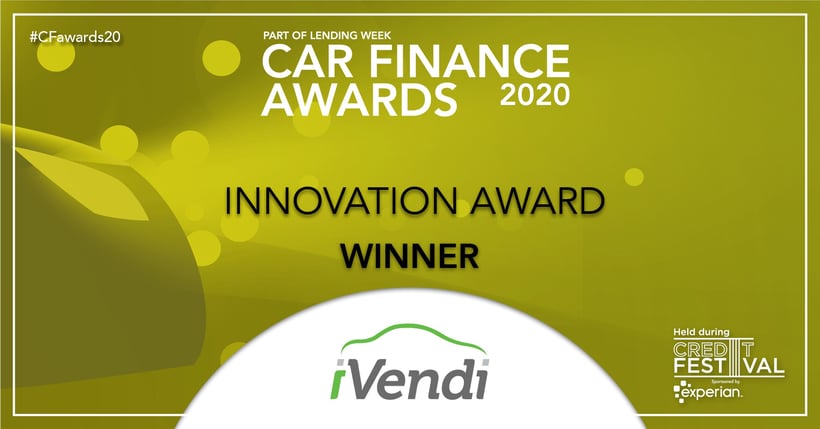 TRANSACT, which was introduced in April, was named winner in the Innovation category of the Car Finance Awards. The company also scooped a second award for providing Best Service for Dealers.
James Tew, CEO, said: "We're genuinely delighted to have won these two awards. It's been a strange and stressful year for the motor and finance industries but we've worked very hard across our whole company to deliver solutions and assist customers in a manner that has been appropriate for the unprecedented circumstances.
"Winning in these two categories provides recognition that we have had some degree of success with both these aims. TRANSACT is a product that incorporates our very latest thinking and technology that is designed to deliver results for dealers in almost any trading conditions, while the Best Service for Dealers award shows that we are getting the support side of things right."
TRANSACT is part of a new iVendi three product range – alongside ENGAGE and CONVERT - designed to develop initial consumer interest in a vehicle through to a final transaction while managing the complexities of the finance and sale process for all parties, either online or in the showroom. Importantly in 2020, it allows a much more proactive approach to using digital tools to generate sales.
Introduced in 2016 and linked to Credit Strategy magazine, the Car Finance Awards are designed to connect dealers, lenders and brokers to celebrate and reward success across the industry. Judging is undertaken by a panel of experienced industry experts and this year, the event was held entirely digitally as part of the current Credit Festival.
iVendi has previously won a range of awards from Motor Trader, Motor Finance, Car Dealer and the International Auto Finance Network.