iVendi recognised with Best Companies accreditation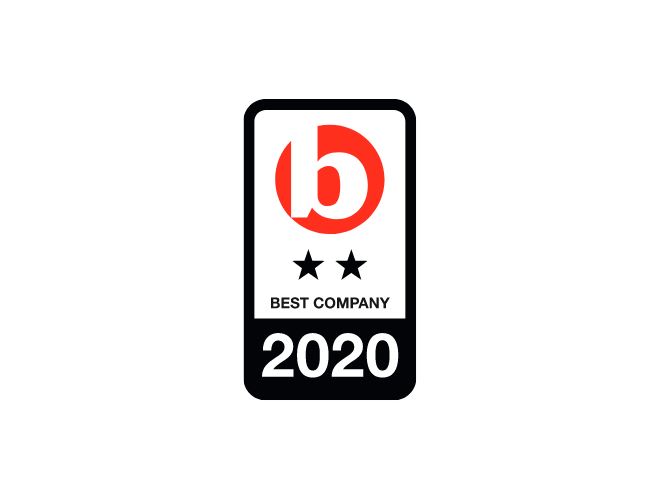 A new national accreditation received by iVendi after a thorough, independent audit shows that its employees feel valued and engaged.
The Best Companies award, backed by The Sunday Times, ranked the organisation at two stars, meaning it has achieved "outstanding" workplace participation.
The inspection process involves employees being confidentially questioned on their feelings about their employer, so is an excellent indication of real world success.
Richard Tavernor, COO at iVendi, said: "It's something of a cliché but we operate across the technology and motor industries – both of which are highly competitive sectors - and have a need to attract and retain the very best people available.
"As a business, we have been working hard in this area for several years and the Best Companies accreditation provides highly credible, third party evidence of the substantial efforts that we have made.
"We want to be a great place to work and the core areas that the audit measured - care, humility, responsibility and discipline – are factors that we take very seriously.
"The team we have built is, we believe, genuinely outstanding, and we are very pleased to see that they value the environment that we strive to create."
iVendi employs almost 100 people at its offices in Colwyn Bay and Manchester, and recent schemes introduced for employees include its innovative Incubator training programme, designed to give individuals more control over the skills they acquire, and as well as benefits such as all employees getting their birthday day off, Vitality private health care, and free fruit and refreshments in the office.
Richard said: "Being a rewarding and thriving employer means continually rethinking your approach and something that we have achieved, of which we are very proud, is a company culture where employees are very much part of that process. Many of our most successful human resources ideas in recent years have been employee-originated and employee-driven. We like to enable people."
The Best Companies initiative is designed to create a true measure of workplace engagement in order to build happier, healthier workforces. A list of accredited companies has been published annually by The Sunday Times since 2001.