Louise Bullock
iVendi celebrates first 10 years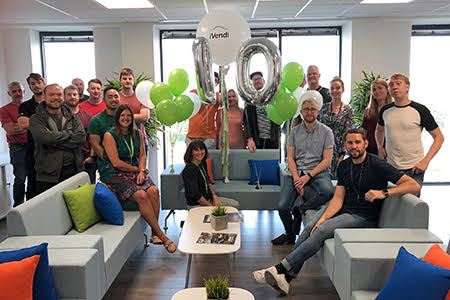 The company has grown from a two person operation to employ almost 100 people across two sites in Manchester and Colwyn Bay, with more than 8,000 new and used car and van retailers in the UK and across Europe using its products, with major finance providers and motor manufacturers among its clients.
Richard Tavernor, COO, was one of the founders of the company, and explained how the company had become central to developing the concept of online retail within the motor industry.
He said: "From the outset, we had a very clearly defined idea of the sort of online customer journey that we wanted to deliver but the market was not initially ready for that kind of comprehensive solution.
"So, what we have done over the years is to deliver the elements of that process that were most in demand and which created the most benefit for our customers – starting with finance calculators in the early days.
"Today, we are very much in a position where all of those different elements have been integrated to form the kind of holistic approach that we originally wanted to create and the market is now very much receptive."
CEO James Tew said that the degree of progress that had been made was breathtaking.
"There's an old adage that it is easy to overestimate the amount of change that happens in two years but underestimate the amount that occurs in 10. That is very much the iVendi story.
"There have been times when the speed of acceptance of online motor retail in the market has been a little frustrating but, looking back over a decade, it is possible to see just how far we have all travelled.
"Certainly, we feel that we are very well-positioned for the future. We believe that we are the market leader in our sector and with developments such as the BDK deal that we have signed in Germany recently, we are very well positioned to push for substantial growth and product development not just in the UK but across Europe.
"Certainly, we'd like to say thank you to everyone who has been involved in the iVendi story so far. We have been blessed with talented and enthusiastic staff, and receptive and supportive customers. It's been a great 10 years."