Louise Bullock
Half of iVendi staff set to adopt remote working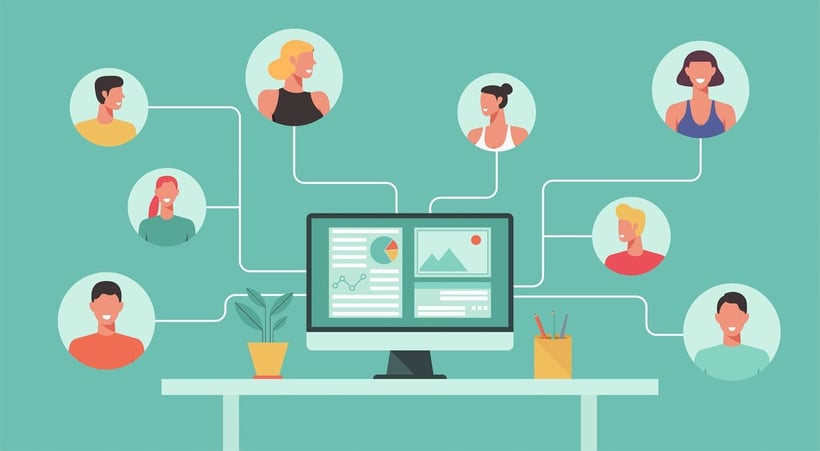 More than half of iVendi's 90 staff are being given the option to work remotely following the company's positive experience with this approach in recent months.
Our software and product development teams can now base themselves entirely out of the office, probably being based at home, and are being offered an allowance to cover costs incurred such as broadband and utilities.
The move, which is being adopted until the end of the year and then reviewed, means that we won't renew the lease on our Manchester satellite office, where these staff were based. However, our Colwyn Bay headquarters, which houses account management and client delivery departments, is being tripled in size.
Richard Tavernor, COO at iVendi, said: "In a way, the coronavirus situation has accelerated a process that was already underway at iVendi. As a modern, technology-based business, we have always been set up for and encouraged remote working, but the last few months have really shown us what is possible.
"What we have learnt is that permanent remote working staff are equally or more productive than when they are based in the office and that it is not just viable but desirable for this to be an ongoing way of organising our business.
"This point in time seemed like an appropriate moment to put this into effect, with coronavirus prompting concerns over everything from adequate social distancing in the Manchester office to use of public transport. We're effectively going to run an extended trial and then review the situation at the end of the year.
"However, our current view is that this is probably a way of working that is here to stay. We have undertaken two major product launches during lockdown, which is an indication of how effective remote working can be for a business like ours."
Richard added that the extended Colwyn Bay office, where the company had taken additional space in its existing building, provided adequate social distancing as well as room for more team gatherings, planning meetings and those developers who still wished to work in an office environment occasionally.