Louise Bullock
53% increase in online motor finance applications since just before lockdown, iVendi reports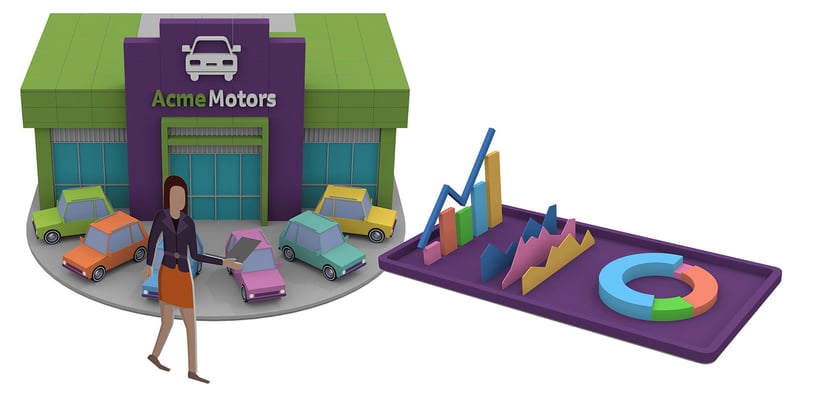 There has been a 53% increase in the number of motor finance applications made online since just before lockdown, iVendi reports.
This figure is based on transactions made through the online motor retail specialist's platform since the beginning of March through to the end of June.
James Tew, CEO, said that the increase showed how quickly dealers across the UK had switched their business models to digital-first as they emerged from lockdown.
"Clearly, the retail motor sector has undertaken an heroic and successful scramble to move from their old model to the new norm of online-with-reserve-and-collect in a matter of weeks. These figures show the extent of that change.
"We believe that around one in four car, van and motorcycle buyers are now applying for finance online, which shows the speed of digitisation. Essentially, these customers have entirely chosen and financed their vehicle online. It's a major shift."
He explained that the safety measures imposed on dealers because of coronavirus meant that the ongoing trend towards online vehicle purchasing had jumped forward.
"I've heard it suggested more than once that the coronavirus crisis has pushed forward the digitisation of the motor industry by five years, including motor retail, and that seems like a fair assessment to us.
"Certainly, we are seeing the creation of a large group of consumers who are becoming habitualised to the idea of buying a car entirely online in a manner that they wouldn't previously have considered.
"Our view is that, once a vaccine or other advance is implemented, there will be some people who want to go back to buying a car in the showroom. However, for others, the change to thinking of car buying as an online activity will be permanent."
The shift had created a high degree of interest in online motor retail solutions in recent months, James added, with dealers looking to increase their capabilities.
"The truth is that there is a degree of confusion in the market. There remains a very wide gap between the best and worst dealers when it comes to online retail, with the latter now racing to catch up in the shortest viable period of time.
"Those who want to quickly digitise their businesses are prone to error – they are attempting to condense a purchasing process over which they would ordinarily take months into a matter of days. What we have been trying to do is listen to what they are trying to achieve and provide the most effective solution as quickly as possible."
Since the start of 2020, iVendi has launched three new products – ENGAGE, CONVERT and TRANSACT - that together form a comprehensive online motor retail journey for all vehicle retailers from small dealers to multi-national businesses.
James said: "It's been an odd moment to be bringing products to market but also, in some respects, a fortuitous one. We've been introducing the very latest motor retail technology at a point in time when interest has been very high."