Louise Bullock
Notice anything new? We've revamped our website!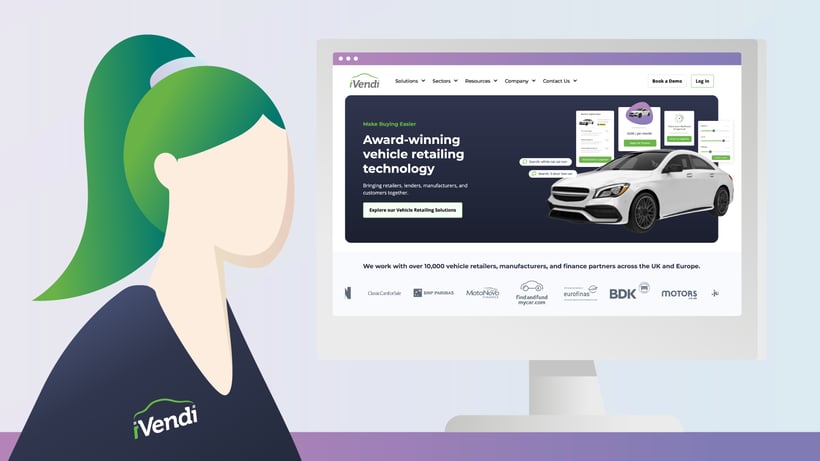 We are pleased to announce the launch of our new website!
The new website contains updated, insightful content to help you discover more about our solutions and how they can drive your business forward.
The clean, modern design with improved website functionality is also packed full of helpful information about the automotive retail industry, with resources for improving your digital strategies from lead generation to end-to-end e-commerce.
Highlights of our new website include:
New sector-specific content - We have solutions catered to businesses across the automotive sector, from lenders to retailers, enterprises to manufacturers. Our technology solutions are flexible and adaptable to almost any need.
Knowledge Hub - We've been around for over 10 years, and in that time we've amassed a wealth of insight into the automotive retailing sector and the retail technology industry. We've created new resources to share our knowledge and provide in-depth insight into some subjects facing the industry today.
Support Centre - We've recently added additional departments to our customer support functions, and our new website makes it easier than ever to get in touch with the right team at the right time. Our 24-hour support centre is available to fix issues in the platform, and our Customer Excellence team is on hand to provide training and quick-fire support.
Industry Insights - Knowledge shared is knowledge squared, and we believe in sharing as much as possible. We regularly publish data-driven white papers written to support automotive retailers, helping them understand the current market and how to effectively build new digital strategies to get the best results.
iVendi Trust Centre - Security is paramount at iVendi, and our Infosec team has also launched a new project, to deliver security resources to our partners who could use them as part of their business strategies. The new Trust Centre will be regularly updated with downloadable content to keep you up to date on information security best practices.
But that's not all - we've got a few additional projects in the pipeline which include the upcoming careers hub, a dedicated recruitment resource to support growth in our teams and to make it easier than ever for people to find open roles in iVendi, as well as providing a behind the scenes look at our work culture and the iVendi lifestyle - which includes our legendary conferences.
Be sure to tell your network about our new site, and share this page with #newivendiwebsite