Louise Bullock
iVendi named as finalists in best service desk awards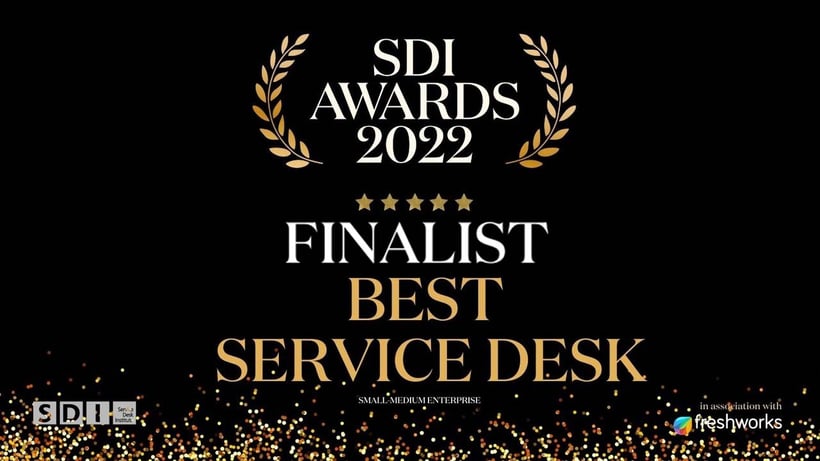 We are thrilled to share that we have been named one of the finalists for the Service Desk Institute's Best Service Desk of the Year award, due to be announced in March 2022!
The Best Service Desk awards are internationally recognised and are there to highlight, promote and acclaim excellence, professionalism, innovation and the outstanding achievements of people and teams for the contribution they make to the success of a business.
iVendi has been providing industry leading customer support since the company's inception, and in March 2018 established the Product Support team to provide a first response to all customer enquiries. Followed shortly by the introduction of the wider Client Delivery Centre in May 2019, providing an even higher level of support and customer satisfaction.
iVendi's teams take a proactive approach to support, identifying frustrations and providing solutions in real time, often, before the customer is even aware they have a problem.
Kristian Owen, Product Support Team Leader, said: "Our team works collaboratively throughout the business, internally and externally.
"We work with our dealers, contacting their media companies and lenders, to ensure they get set up in our platform as quickly as possible.
"We have touchpoints throughout iVendi, which helps us raise requests with the right people, ensuring we deliver the right answers every time."
The judging process involves a visit to each finalist's place of business to see their service desk in action and to assess if they demonstrate the abilities presented during the shortlisting process.
Judges will be looking for a team that works well together, provides an exceptional quality of service and to allow teams to illustrate the essential role they play as part of the wider business.
The team will have the opportunity to showcase that it understands every facet of delivering excellent IT service and support.
Ian Jones, Head of iVendi's Client Delivery Centre, commented: "We're immensely proud of the whole team. It's a real achievement for iVendi, first being shortlisted and now being one of three finalists for such a prestigious award.
"We chose to place support at the heart of our business, and it's really paid dividends for us and our customers. We're always working to maintain the levels of quality service iVendi customers have come to expect, and it's something we're thrilled to be recognised for."
The awards ceremony will take place on the 22nd of March 2022, at the Birmingham Hilton Metropole.