iVendi enhances security & compliance with new accreditations.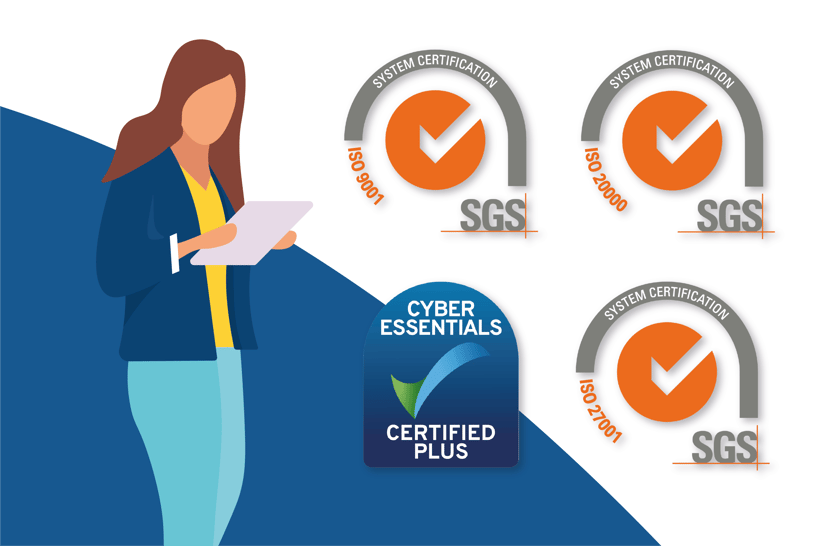 Information security has always been a top priority for iVendi.
It's there to protect us from potential infractions, and more importantly, provide peace of mind to our customers.
Peace of mind that they are working with a partner that puts their data security and compliance at the forefront of every activity we undertake.
iVendi has always worked to stay at the top of our game when it comes to information security, and this year is no different.
In 2021, we've expanded our Information Security & Compliance team, and achieved certifications under numerous new security standards.
Simon Hunt, Head of Information Security & Compliance for iVendi explains what data security means to iVendi: "In a nutshell we're working to keep everything as safe as possible, and make sure everyone knows about all applicable laws, industry regulations and standards, but also make sure we're following them.
"Every company has to comply with the applicable data protection laws, but because of the industry we're in, we aim to be stricter around regulations and standards that deal with data protection and security.
"Compared to similar companies, iVendi has invested significantly more into security, compliance and associated certifications, which hopefully makes us a much harder target for potential attackers."
Some important accreditations and secure steps iVendi has added or re-certified include:
Growing our dedicated security & compliance team.
ISO 27001 — Information Security Management Systems
ISO 9001 — Quality Management Systems
ISO 20000 — IT Service Management
Cyber essentials plus.
Secure infrastructure.
Internal penetration testing.
External penetration testing.
"The benefit for iVendi is that we can be seen as a much more commercially secure partner for financial institutions who have a host of strict regulations they must adhere to.
"We already had ISO 27001 and 9001, and we've recently changed our assessor to provide a greater level of scrutiny.
We use world-class companies for our pen testing and ISO testing, inspection and certification. We've moved ISO assessors, recertified 27001 and 9001 and added 20000. Not only that, but we've also upgraded to Cyber Essentials Plus.
"Being able to fulfil these requirements meets the due diligence standards and gives us a significant competitive advantage in both the UK and Europe."