Cutting-edge technologies that connect manufacturers to retailers and lender partners.
The way people buy cars is changing rapidly and the sales process can be complex. As consumers become more comfortable transacting online, in-person or a mix of both, it's essential to have a flexible system that caters to their diverse needs and keeps pace with their expectations.
You can work towards a successful modern retailing experience by creating a bespoke sales journey that connects your network of retailers and lenders with the consumer, wherever they are.
Online Solutions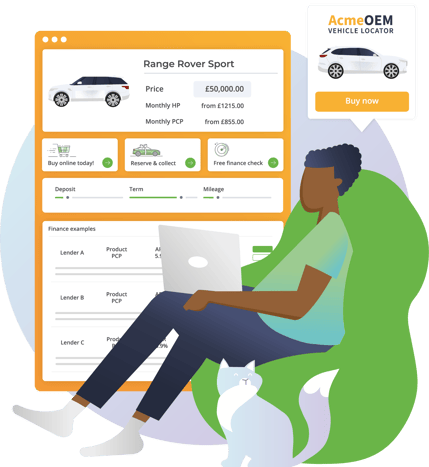 Showroom Solutions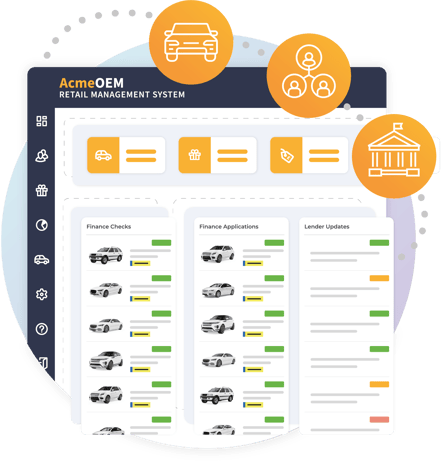 A fully connected platform
Help your customers buy, and empower your retailers to sell. An optimised platform helps you capture consumer interest and help retailers convert sales.
Manage the whole finance journey
Put your finance products first and find consumers who are ready to buy. Showcase a range of finance products against the vehicles your customers want. Track the entire journey, and let consumers edit their quotes to find the perfect deal.
Make data-led decisions
Take the guesswork out of your future strategies and gain access to a wealth of insight. Watch people navigate your sales funnel with data that helps make better decisions.
Our platform at a glance…
We keep on delivering
Platform figures for Jan - Dec 2022
£2.1 Billion Vehicle Sales
The iVendi platform helped our retail partners make over £2.1 billion in vehicle sales
£34 Million VAPs Sold
We've helped retailers sell over £34 million of value-added products including dealer guarantees, warranties, paint protection and much more.
18 Billion Online Finance Quotes
Over 18 billion online finance quotes were generated through the iVendi platform for more than 24 financial lenders.
Create Better Buying Journeys with Technology Built For You
Customer routes to purchase are diverse and complex, and the best buying journeys allow buyers to choose how much or how little they want to do online.
Using bespoke technology made for the needs of your audience, you can provide a retail experience that modern buyers expect, and provides consumers with the information they need to make informed decisions.
Whether they want to buy online, in person, or a bit of both, our solutions offer a connected and seamless journey for all buyers.
Finance First
Finance sits at the heart of almost every vehicle sale and a growing number of consumers want to conduct more of their finance journey online.
Our portfolio of products integrates finance at every step, makes it easy for consumers to find and compare finance products, check their finance eligibility, apply for finance and complete the sale.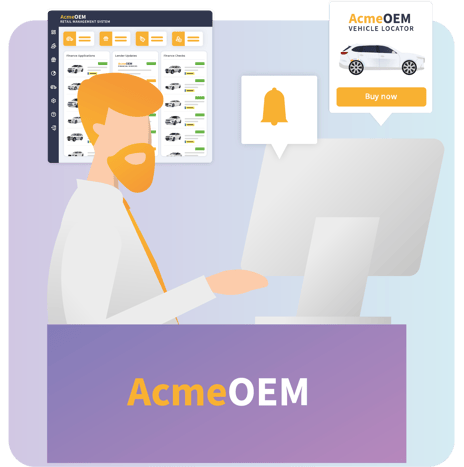 Built for Compliance
Cyber threats are a genuine business concern, which is why we conduct annual penetration tests with independent third parties to ensure data and systems are safe from attack.
Constant monitoring means threats are detected and quickly neutralised before they become an issue. Our partners can have confidence that we keep our own, and our clients, security at the heart of our operation.
Strategic Partnership
Choosing the right strategic partner is vital to achieve your business goals.

iVendi's market expertise and ability to rapidly deploy our technology makes us a logical choice. We will work with you in a way that suits you whether you are looking for end-to-end bespoke solutions or plug-ins that work with your existing infrastructure, we have solutions ready to deploy.

Our portfolio of products make buying a vehicle easier, integrating finance at every step. Be it bespoke enterprise suites, or off-the-shelf digital retailing tools, we've got a solution that will fit your needs.
Enterprise-level Support
24-hour support and synthetic tests ensure all systems stay working as they should. Our partner management framework provides full visibility of service including SLA reviews and retailer reports.
Our support team is always on hand to help you rapidly resolve any queries or issues and our automated detect-and-resolve offers a proactive support system that alerts users to errors in real time.
Trusted strategic partners
Hear what our customers have to say about our approach, our solutions and how we have helped them achieve their business goals.
Our Latest Customer Success Story
R&W Motor Company
R&W is one of the UK's leading independent Land Rover dealerships, and stocks luxury brands including Porsche, Mercedes, Jaguar, and even Rolls Royce.
With over 30 years in the industry, they now operate a digitally centred service and have incorporated iVendi TRANSACT into their processes.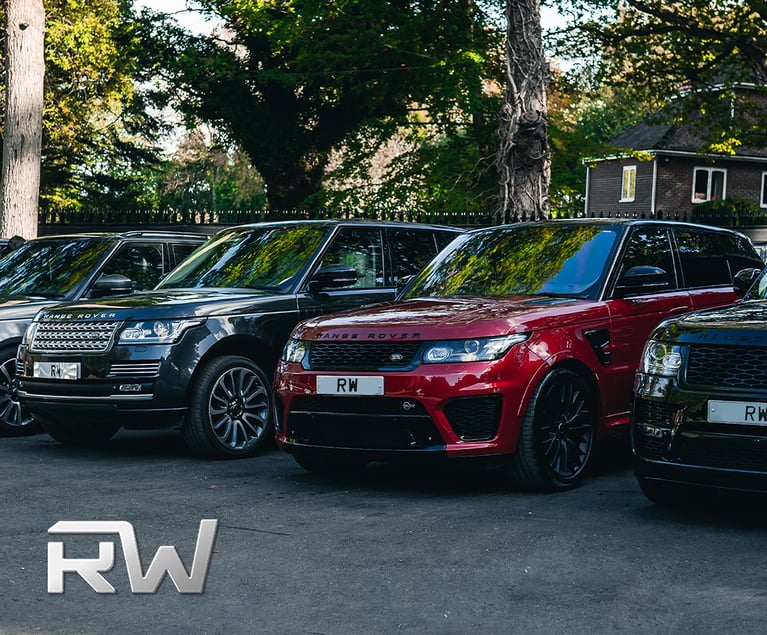 See our technology in action
Book a demo today, and a member of our team will show you how our platform can help deliver your digital strategy.
More from iVendi
Get more from iVendi, read our resources or browse our knowledge hub.