James Tew
iVendi Launches Universal Quoting Tool to Simplify Motor Finance Across Europe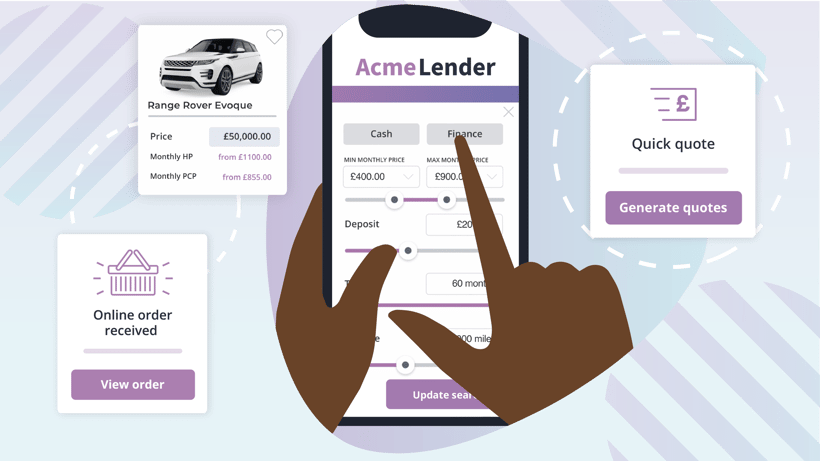 We have launched a new international multi-lender motor finance calculator in the form of an application programming interface (API)
This tool aims to simplify the vehicle buying process for motor manufacturers and pan-European lenders by providing a consistent and user-friendly solution.
The new "universal quoting tool" offers a range of benefits that make it a game-changer for both UK-based motor manufacturers and motor finance lenders who operate across Europe, including:
Single Solution for Motor Manufacturers Operating in Multiple Countries
The new tool provides a single solution that can manage all finance for motor manufacturers operating in multiple countries.
It eliminates the difficulties of using different technology in different territories, streamlines the process of integrating various lending criteria, and manages vehicle identifier codes across different countries.
This feature saves time and money for motor manufacturers while providing a seamless experience for car buyers.
Streamlined Motor Finance Across Multiple Markets
The new API tool offers a much-needed solution for motor finance lenders, allowing them to manage their finance more efficiently across multiple markets. This saves time and money, allowing them to offer a better service to their customers.
It also reduces the risk of errors and improves the accuracy of the information provided. This feature offers a win-win situation for both motor finance lenders and car buyers.
Consistent User-Friendly Solution for Car Buyers
The API allows car buyers to compare a range of finance and insurance products with varying deposits, length of terms, and credit and GAP insurance cover.
By providing a consistent and user-friendly solution, it simplifies the process of buying and financing vehicles, allowing car buyers to make more informed decisions.
The new tool is particularly useful for those who are unfamiliar with the financing process or those who find the process of financing a vehicle challenging.
Complementary Products and Flexibility for Motor Manufacturers
Additionally, the API slots into existing online car buying journeys by offering complementary products such as credit protection insurance alongside the main finance quote. This feature can be easily modified to suit the needs of individual manufacturers, offering a high level of flexibility. The API tool provides an excellent opportunity for motor manufacturers to add value to their customers by offering complementary products.
iVendi's new universal quoting tool offers a range of benefits that make it a game-changer for both motor manufacturers and motor finance lenders. By providing a single solution across multiple markets, streamlining the motor finance process, offering a consistent and user-friendly solution for car buyers, and providing complementary products and flexibility for motor manufacturers, the new tool is set to revolutionise the motor finance industry.