Jana Jones
Unlocking the Future of Automotive Finance Technology: 5 Benefits of iVendi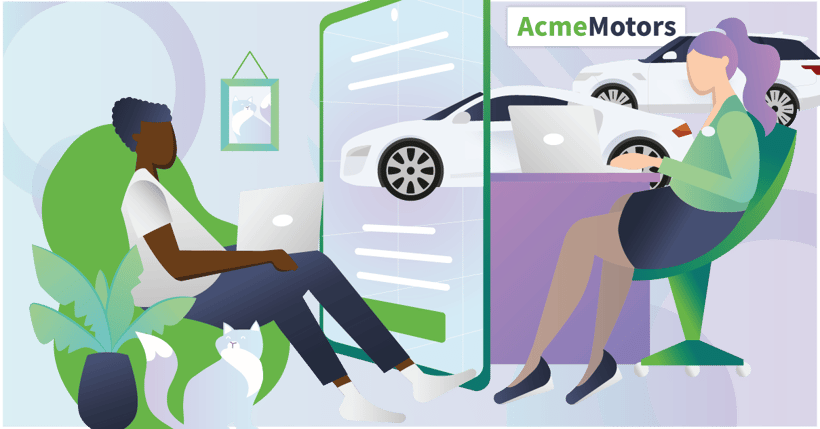 Innovation is the key to thriving in a competitive landscape and staying ahead of the curve not only elevates your customer experience but also supercharges your operational efficiency. iVendi's revolutionary automotive finance technology offers a gateway to these advantages and more.
Here are five compelling benefits that make working with iVendi a strategic move for your business:
1. Elevate the Customer Experience
Today's customers expect a seamless, transparent, and quick car-buying journey. iVendi's suite of cutting-edge solutions is designed to exceed these expectations. With real-time quotes, finance eligibility checks, and instant payment calculations, your customers can make informed decisions effortlessly. By providing these tools, you empower them to take charge of their choices, enhancing their satisfaction and trust in your business.
2. Streamline Operations with Ease
Our experts make onboarding a breeze, liaising with your media partners and finance providers seamlessly. We provide comprehensive training to your team, ensuring a smooth adaptation to the new system. This minimises disruptions and maximises efficiency, enabling you to focus on what you do best – serving your customers.
3. Personalised, Account-Managed Service
At iVendi, we don't just offer technology; we offer a partnership. Our dedicated account managers work closely with your business to understand your unique goals and challenges. This personalised approach allows us to tailor our solutions to perfectly fit your needs and ensure you get the most value out of your investment. We're not just a vendor; we're an extension of your team, committed to driving your success.
4. Uninterrupted Support, Anytime, Anywhere
Questions and challenges don't always adhere to a 9-to-5 schedule. That's why iVendi provides round-the-clock product support. Whether you're facing a technical glitch or seeking guidance, our support team is just a call away, 24/7. With iVendi, you're never alone in navigating the intricacies of technology. Your operations continue seamlessly, supported by our unwavering commitment.
5. Future-Proof Your Business
The automotive industry is evolving rapidly, and staying relevant means embracing the future today. By working with iVendi, you position your business at the forefront of automotive finance technology. Our solutions are built to adapt and scale with industry trends, ensuring that you remain competitive and agile. As consumer expectations shift, you'll be equipped with the tools to meet and exceed them.
Experience the iVendi Difference
Unlock the potential of your business with iVendi's automotive finance technology. With a seamless onboarding process, personalised account management, and round-the-clock support, your journey towards innovation has never been smoother.
Contact us today to take the first step towards revolutionising your operations, engaging your customers, and driving success in the dynamic world of automotive retail. Your future begins now, and iVendi is here to lead the way.