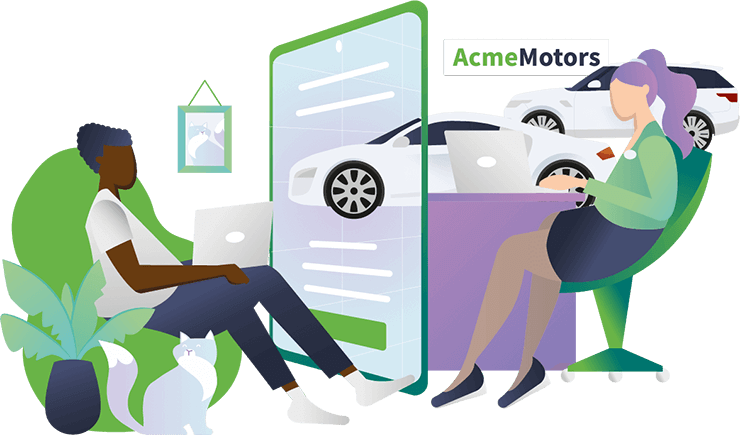 Seamless Consumer Journeys: Your Path to Success
iVendi's award-winning vehicle retailing technology provides a seamless experience for your customers that paves your path to success.
Our Connected Retailing Platform has already delivered over £2.1 billion in vehicle sales for our retail partners, and it's ready to empower your business too.
Designed to cater to consumers at all stages of the vehicle buying journey, our Retail Solutions connect your Online and Showroom sales processes into a single, seamless experience that makes buying easier for all.
Join the ranks of more than 8,000 dealers across the UK and Europe who are already using iVendi's online and showroom solutions to meet their customers' needs and boost their sales.
Create Buying Journeys That Increase Leads and Drive Sales
Enhance the Customer Experience
Go above and beyond for your customers, even when your business isn't open. Provide everything your customers need to start the buying journey with you, boosting purchase confidence and securing sales.
Convert More Leads
Convert visitors into leads, and leads into sales. Walk buyers through every step of the buying journey and provide clear pathways to turn website browsers into sales leads.
iVendi: Supporting for Your Success
At iVendi, your success is paramount. Our product support and account management teams, as well as extensive training on our innovative solutions, empower your online and showroom success.
Your success is our priority
We're not just offering benefits; we're offering a transformational journey. Our cutting-edge technology isn't just about finance – it's about connections. By partnering with us, you unlock a universe of connectivity.
At iVendi, we're not just about technology; we're about people, relationships, and mutual growth. If you're searching for more than just a provider – if you're seeking a true partnership that enhances your dealership's potential – then look no further. We collaborate closely with you, aligning our expertise with your business's unique vision and goals, helping you to achieve them.
Dedicated Training
Your success is our success. We don't just switch your technology; we empower your team. Our comprehensive training helps ensure your staff utilise our advanced automotive finance technology to its fullest potential.
Round-the-Clock Support
Worried about hiccups? Our 24-hour product support is here to address any concerns you might have, ensuring your operations run smoothly around the clock.
More Lenders, More Opportunities
Together, we'll connect your dealership to a broader network of lenders, expanding your reach and providing your customers with more choices than ever before.
Tailored Financing Solutions
Seamlessly match the right finance products with the right consumers, enhancing customer satisfaction and boosting your sales.
Streamlined Sales Processes
: Our technology bridges the gap between online and showroom sales processes, ensuring a consistent and efficient experience for both your staff and customers.
Boost Efficiency
Equip your staff with tools that enhance operational efficiency, letting you focus on what truly matters – growing your business.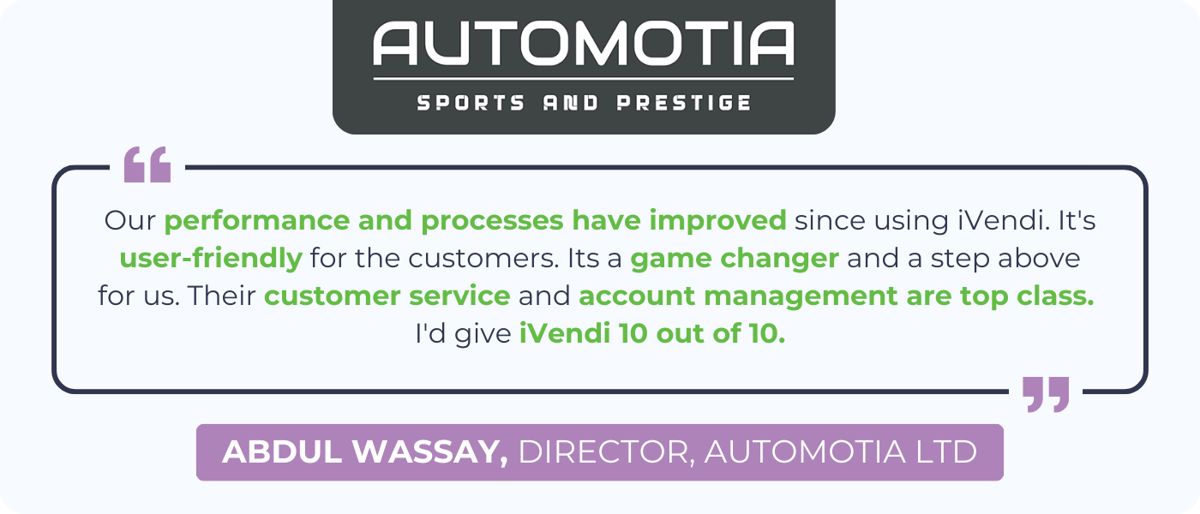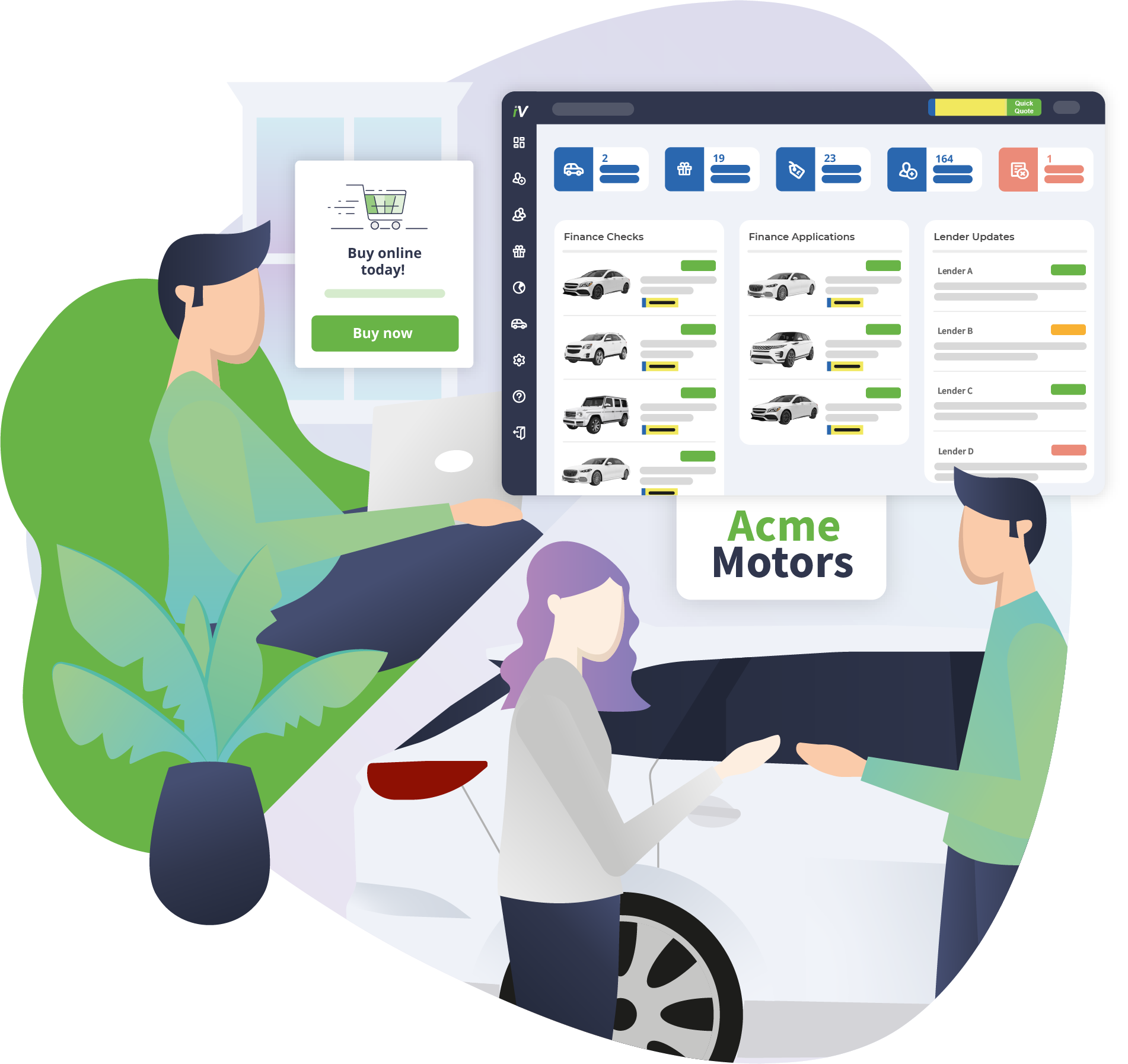 The iVendi Connected Retailing Platform transforms the vehicle buying journey by seamlessly integrating online and showroom sales into a unified and effortless experience.
Our product range presents an all-encompassing end-to-end sales platform that operates seamlessly on your website and within your showroom. This empowers you with the essential tools to successfully sell vehicles to all your customers, no matter how they want to buy.
The platform offers versatile options, allowing you to choose the complete connected retailing package or to incorporate specific widgets onto your existing website. This flexibility ensures that your business goals are effectively supported and attained.
The iVendi Connected Retailing platform encompasses a variety of features, including vehicle and finance smart search, tools for online lead generation, a robust finance point of sale system, and more. It connects the online and showroom sales processes, simplifying the buying journey for all involved.
Whether you need a tailored system for your retail network or finance tools for your website, the iVendi platform offers the solutions to meet your specific requirements.
Our Retail Solutions Explained...

Get better leads from your website
Keep your business open when your showroom is closed, and let shoppers browse at a time that's convenient to them.
iVendi Convert captures valuable online traffic, keeping users on your website for longer and progressing potential buyers further down the sales funnel, turning casual browsers into qualified leads.
Build consumer confidence by demonstrating the affordability of your vehicles and highlighting your finance options. Let buyers check their finance eligibility, easily compare multiple finance options, tailor their financing with personalised quotes, and apply for finance from the comfort of their own home.
Showroom Retail Solutions

Turn leads into sales
Our award-winning deal management system brings the online and showroom sales processes together, giving customers the same experience and assurance no matter how they decide to buy.
Customers can start the vehicle buying journey online and retailers can structure deals remotely, ultimately completing the transaction digitally or in the showroom, and providing a seamless experience throughout.
Designed to reflect how vehicle deals are built in the real world, Transact effectively enables e-commerce and functions as a multi-lender point of sale system.
Ready to embrace the future of automotive finance technology & drive growth?
Fill out the form, let's discuss your challenges and goals, and tailor a plan that's right for you!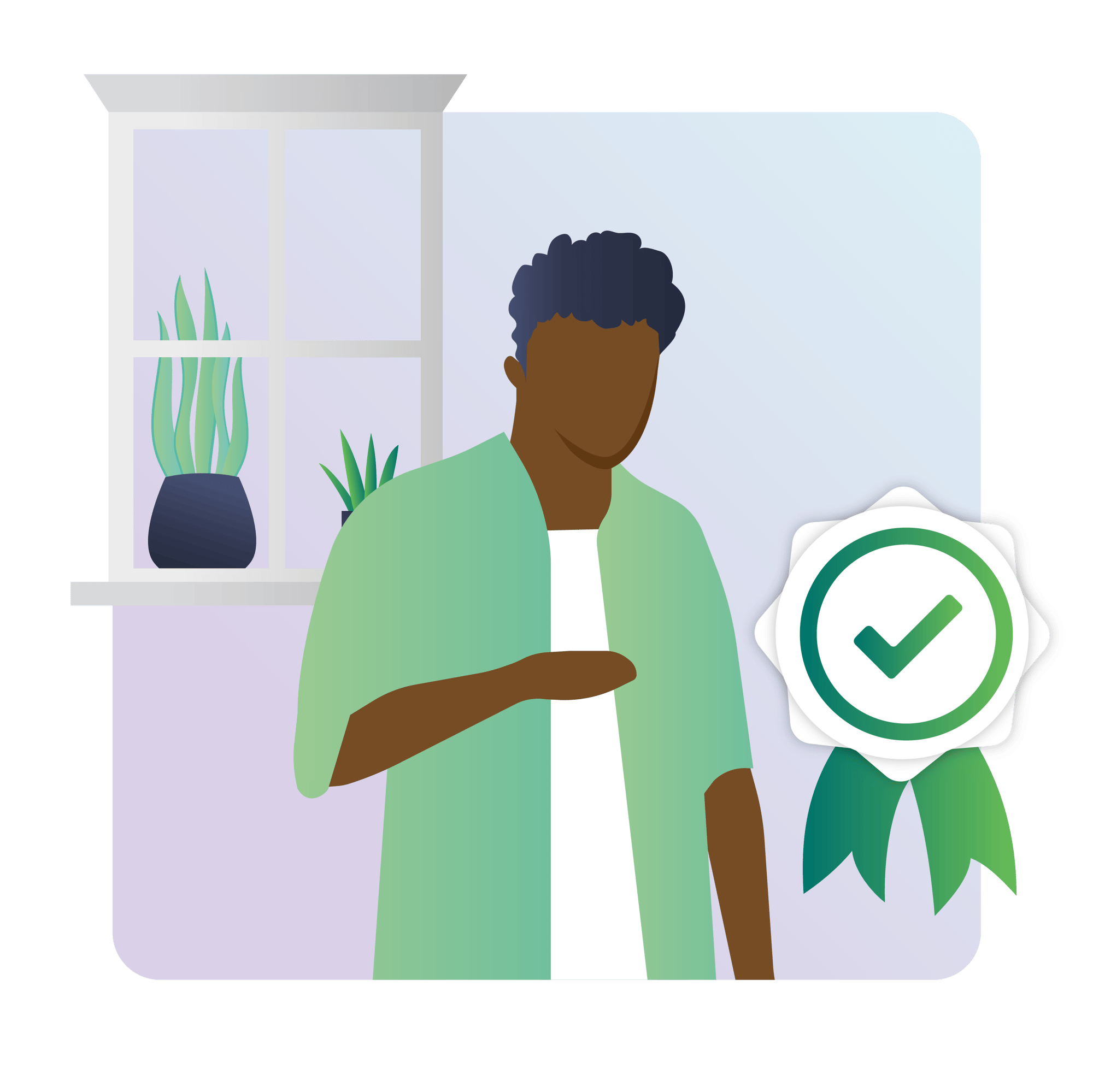 Our promise to our customers
The iVendi Guarantee
The iVendi Guarantee, is built on seven foundational principles:
Security, Support, Compliance, Insight, Service, Training and Testing
With iVendi's extensive operations, ensuring the highest levels of system availability, support, and data security is essential.
iVendi's technology equips vehicle retailers, lenders, and manufacturers with digital tools to serve consumers at various stages of their vehicle buying journey. Achieving the capability to generate over 100 billion quotes and maintain reliable platforms accessed by approximately five million unique users each month hinges on a rock-solid foundation.
Given that a majority of consumers now commence their journey online, the iVendi platform is as robust as possible to provide all parties involved in any vehicle sale full peace of mind regarding the electronic processes they're interacting with.
Talk to us about your challenges, and we will find the right solution for you! Book a demo now.
More from iVendi
Discover more about iVendi, read our resources and browse our knowledge base.
Security & Compliance
At iVendi, we take information security and compliance seriously. Visit the iVendi Trust Centre to learn more.
Industry Insights
Visit our Industry Insights page hosting a library of resources aimed at helping motor dealers and lenders maximise their business potential.
Digital Transformation
Get to know the role technology plays in helping you future-proof your business, meet your regulatory regulations, and increase your profitability.